Duck Dressing
The perfect accompaniment to your holiday meal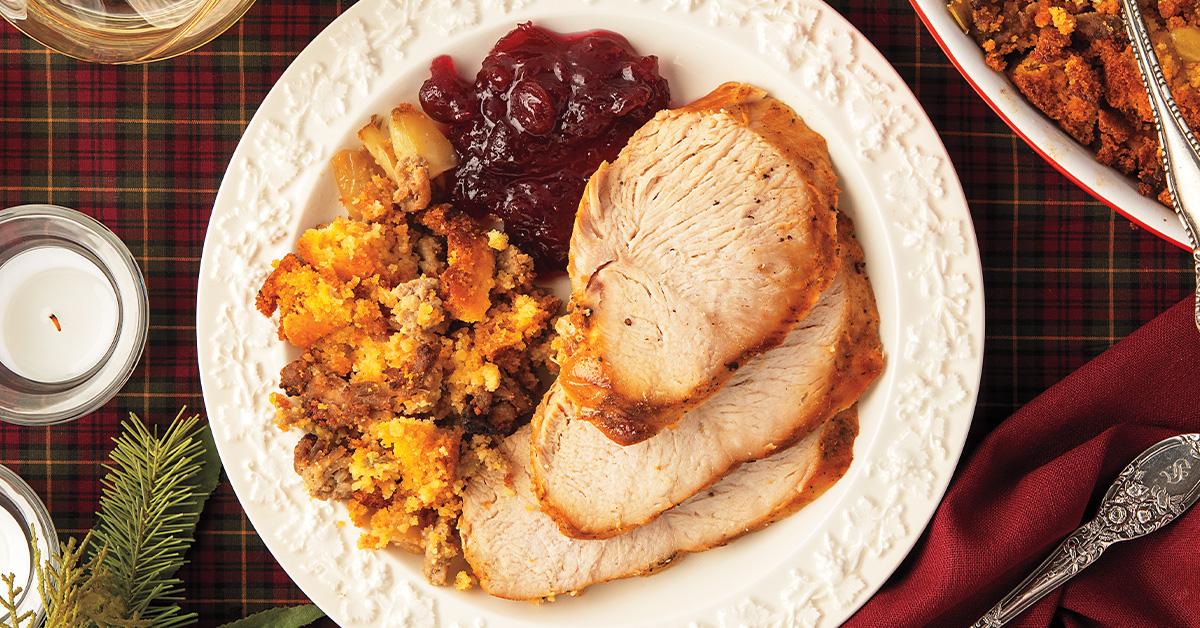 To stuff or not to stuff? It's one of the perennial questions of the holiday season. Here's my take on the subject: I don't recommend stuffing whole birds, be they ducks, geese, chickens, or turkeys. A stuffed bird requires a longer cooking time, because the heat must permeate a tightly packed mound of uncooked ingredients in the cavity. The result is soggy dressing that is, in my opinion, generally inferior to dressing that has been cooked outside the bird. I sometimes put a few herb sprigs in the cavity or maybe a garlic clove or two to help add flavor to the gravy, but that's all you'll find inside my birds.
Duck Sausage Dressing
Yields: 6 to 8 servings
No matter what your main course is, this dish is a tasty way to include some waterfowl in your holiday feast. The duck sausage recipe also works well as a breakfast sausage patty, or you can load the ingredients into a casing and cook it like any traditional sausage. A meat grinder is a handy appliance for any wild game cook, but cutting semi-frozen duck breasts into small chunks and pulsing them in a food processor until they are pea-sized works fine too.
Duck Sausage
INGREDIENTS
1 1/2 cups ground duck breast fillets
1/2 cup ground pork
1/4 cup minced red onion
1 medium jalapeño pepper, seeded and minced
1/4 teaspoon kosher salt
Pinch freshly ground black pepper
1/4 teaspoon dried thyme
1/4 teaspoon allspice
1/4 teaspoon dried oregano leaves
1 large egg
2 tablespoons vegetable oil
PREPARATION
Mix together all ingredients except oil. Heat oil in a large skillet over medium heat. Add sausage mixture and cook, stirring occasionally, until evenly browned.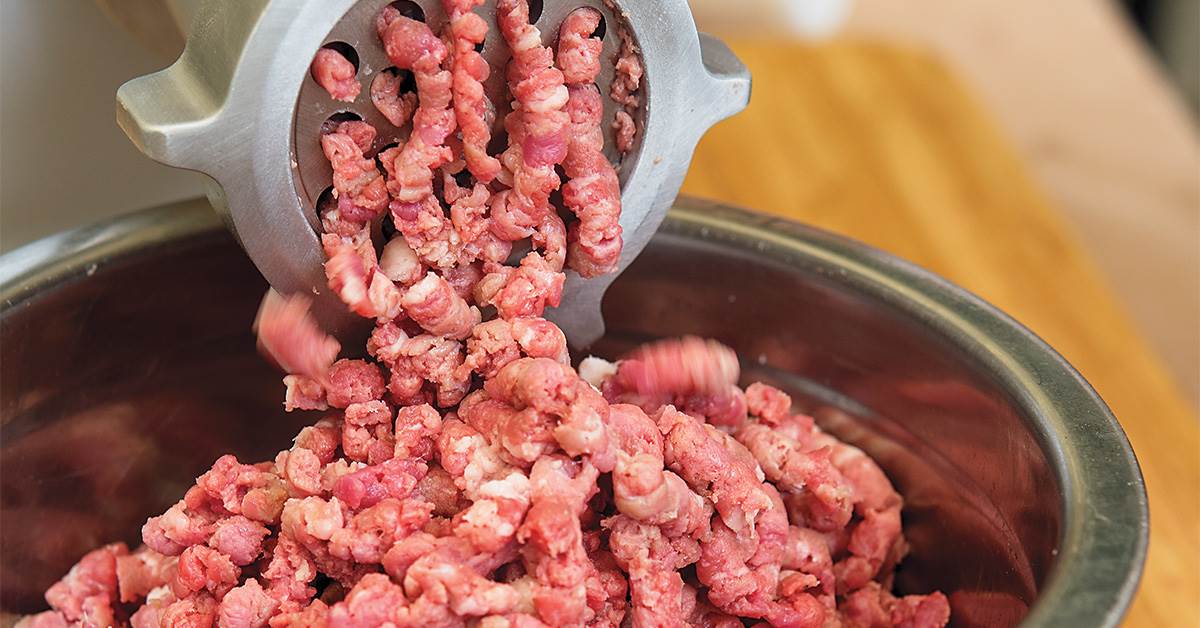 Dressing
INGREDIENTS
1 pound duck sausage, lightly browned
1 1/2 cups chopped fennel bulb
1 1/2 cups chopped yellow onion
1 cup chopped celery
4 garlic cloves, minced
1 Granny Smith apple, chopped
6 cups cornbread croutons or dressing mix
2 1/2 cups chicken broth
3 eggs
2 teaspoons brown sugar
3/4 teaspoon kosher salt
1/2 teaspoon freshly ground black pepper
PREPARATION
Preheat oven to 350 degrees. Combine all ingredients in a large bowl and then transfer to a lightly greased casserole dish and place in the preheated oven for 30 minutes or until dressing is lightly browned and crispy on top.