Cranberries Year-Round
Sauces made with these tart berries are an excellent accompaniment to wild game any time of year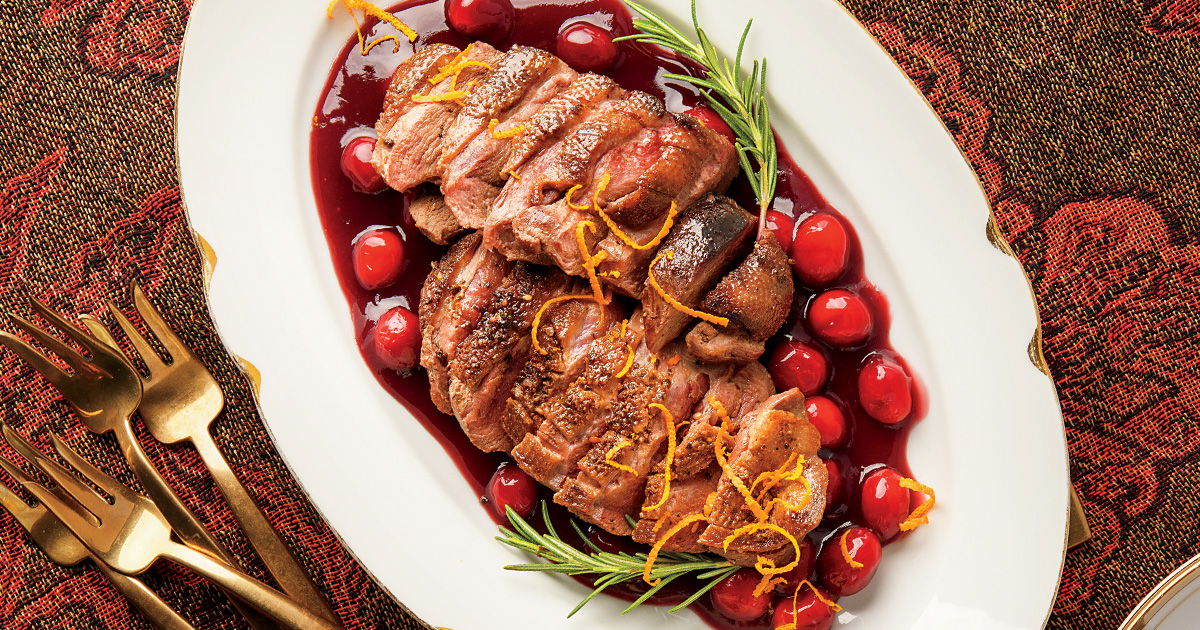 Unless it's during the holiday season, you don't hear much about cranberries. A cranberry sauce is one of the most popular side dishes served with turkey-and-stuffing feasts, but there are lots of good reasons to think about expanding this berry's role in your culinary repertoire. When paired with red wine and something sweet, a cranberry-based sauce can be an excellent accompaniment to darker-fleshed wild game, especially waterfowl.
Cranberries are harvested in the fall, and it's easy to find fresh ones at grocery stores that are stocked up for the holidays. After January, look for them in the frozen section. If you eat a raw cranberry, you'll learn that it doesn't taste much like cranberry sauce or even cranberry juice. In their natural state, cranberries are very tart and just a tad bitter. In a sauce, the tart, acidic flavors are usually balanced with something sweet, typically sugar, but also honey, agave, or a sugar substitute. I often use orange juice concentrate to balance tart dishes and sauces because it adds a citrus element along with the required sweetness.
You can adjust the flavors to suit your own palate. If you prefer a sauce that is more tart than sweet, use less sweetener or more vinegar. You can also add savory elements like fresh rosemary when reducing the sauce. Whisking in some chilled butter at the end adds a layer of richness.
Cranberry-Orange Duck
Start cooking the sauce about 10 minutes before the duck, and both should be ready at about the same time. Yields: 4 to 6 servings
INGREDIENTS
3 to 4 large duck breast fillets, preferably
with skin intact
1 large orange
2 cups dry red wine
1/2 cup orange juice concentrate
1/4 cup balsamic vinegar
2 cups cranberries
Salt and pepper
2 tablespoons chilled butter, cut into 4 pieces
2 tablespoons olive oil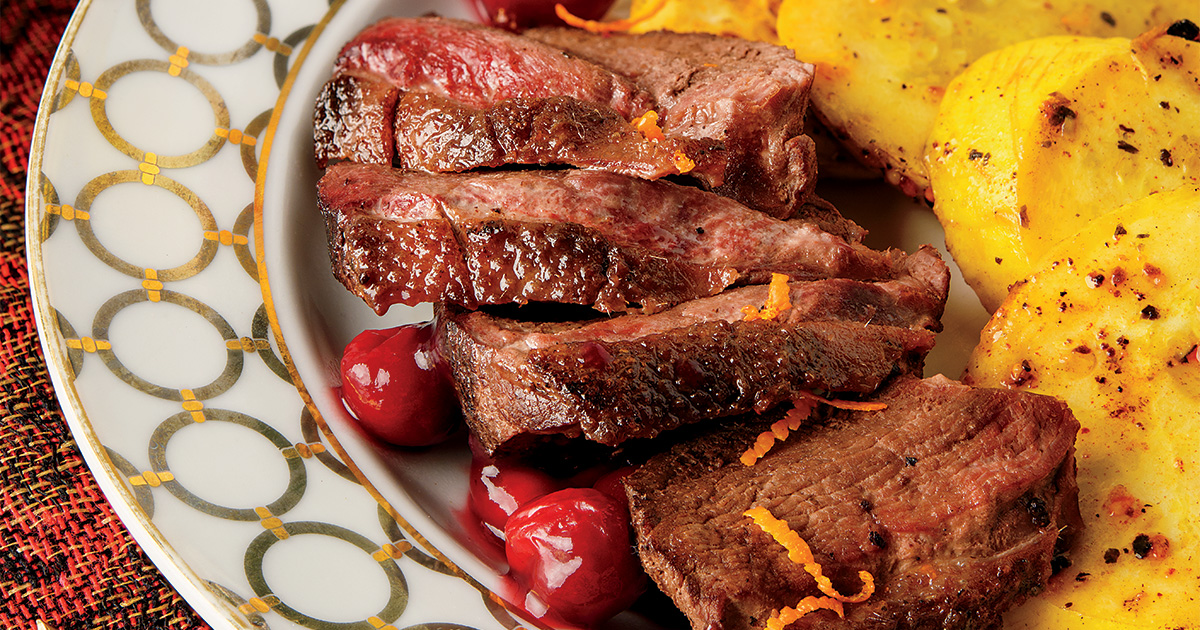 PREPARATION
Remove the outside skin of the orange (the orange part only, not the white pithy part) with a vegetable peeler or zester. Slice any large pieces into thin strips and reserve. Cut the rest of the orange in half, squeeze it, and add the juice to a saucepan. Add the wine, orange juice concentrate, and balsamic vinegar to the saucepan and bring to a boil over medium-high heat. Reduce heat to medium-low and simmer for 10 minutes. Add 1 1/2 cups cranberries (reserving 1/2 cup) and simmer until cranberries soften. Continue simmering the sauce until it is slightly thickened. Add reserved cranberries and simmer for another 5 minutes. Season sauce with salt and pepper to taste. Remove pan from heat and whisk in chilled butter until emulsified.
Season the duck breast fillets liberally with salt and pepper. Heat olive oil over medium-high heat in a large skillet. Add fillets to the skillet and sear on one side, about 3 to 4 minutes. Flip over and brown the other side until the fillets are cooked to the desired doneness. Remove fillets from skillet and let stand for 2 to 3 minutes. Slice thinly across the grain of the meat. Spoon a thin layer of sauce on each plate and shingle duck slices over the sauce. Garnish with reserved orange zest.