June 2017 Gear Guide
Pack for a waterfowl hunt

Traveling for a duck or goose hunt means packing the right gear for the occasion, but narrowing the lengthy list of must-haves is easier said than done. We've compiled a list of gear that will help you pack, hunt, and possibly improve your next waterfowl hunting trip.
80 Below Full-Synthetic Sporting Oil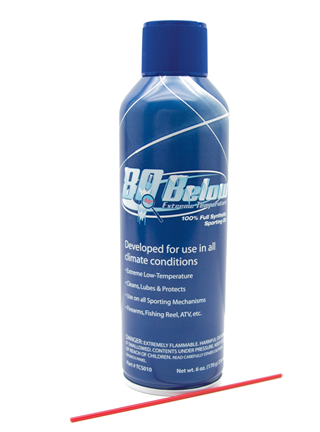 Gun maintenance, door hinges, metal zippers, oar-locks, fishing reels, whatever the task 80 Below Sporting Oil is a must-have on any adventure. Developed by waterfowl hunters, this 100 percent synthetic oil can be used to clean, lubricate, and protect all internal and external parts of firearms and a variety of other outdoor equipment. www.80below.us
Real Avid Gun Tool Max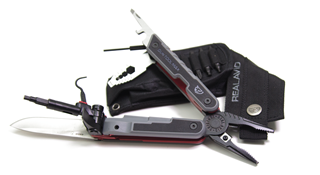 In the field and especially on the road, you're going to need a multi-tool for your firearms. Real Avid's Gun Tool Max houses 37 helpful implements for firearm maintenance, including a hex bit driver and 12 bits, choke tube wrench, pin punch, knife, storage bay, and much more. www.realavid.com
Camo Gorilla Tape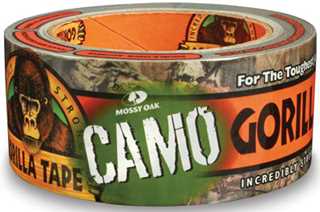 You know it, we know it there's a need for camouflage duct tape on every hunting trip. From the makers of Gorilla Glue, this rugged, weather-resistant duct tape has a variety of potential applications for waterfowlers. The nonreflective tape has a matte finish and Mossy Oak Break-Up Country camouflage. www.gorillatough.com
Plano Guide Series Waterproof Cases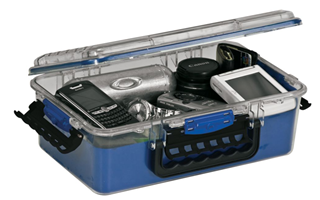 Whether you realize it now, or later, you are probably going to need a hard, plastic waterproof container to store your valuables in during extreme conditions. The Plano Guide Series Waterproof Cases are the solution. With cam-action latches and Dri-Lock O-ring seals, these cases are airtight and waterproof. www.cabelas.com
Available sizes:
Extra-Small/Red, 6-1/2"L x 4-1/2"W x 2-1/8"H
Small/Orange, 9"L x 5"W x 3"H
Medium/Yellow, 11"L x 7-1/4"W x 4"H
Large/Blue, 14"L x 9"W x 5"H
Yeti Rambler 1-Gallon Jug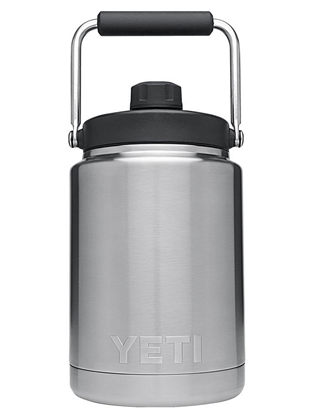 Yeti's new 1-gallon Rambler Jug deemed a legitimate "Thirst Slayer" by the Yeti marketing machine will have you prepared to tote a gallon of your choosing on any waterfowling road trip. Built around a no-sweat design, the double-wall, vacuum insulated walls are protected by 18/8 stainless steel and it features heavy-duty handle and the fantastic addition of a magnetic cap docking station. www.yeti.com
SOG Sync II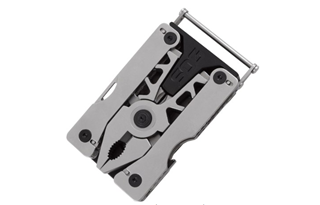 Need a few essential tools in a hurry? The SOG Sync II is the answer. Use it as a belt buckle, or clip it onto a bag SOG's new Sync II is a functional multi-tool that folds into a small 3.1-inch belt buckle for easy access. A handy push-button release allows the tool to clip on and off the base in seconds. The tool itself features 12 commonly used components, including a straight-edge blade, file, pliers with bolt grip channel, wire cutters and more. www.sogknives.com
DU Canvas Duffle Bag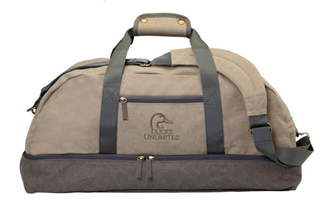 The DU Canvas Duffle Bag is a two-tone cotton canvas bag that features brass hardware, padded shoulder strap and carry handles. Ideal for an overnight bag, the khaki/olive bag meets most airline carry-on requirements and includes a separate large, lined, zippered-bottom compartment. Order yours today.
Mud River 4-inch Memory Foam Dog Bed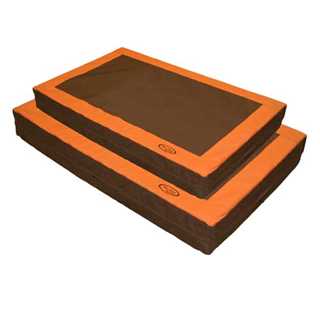 The importance of a good night's rest, or midday nap, plays a crucial role in your four-legged companion's hunting performance. When taking the dog on a road trip, don't forget the Memory-Foam Dog Bed. Allow them to enjoy the comforts of home, even while traveling. Sizes: Regular: 37" x 24" x 4", Large: 43" x 30" x 4". www.mudriverdogproducts.com
Thermacell MR-450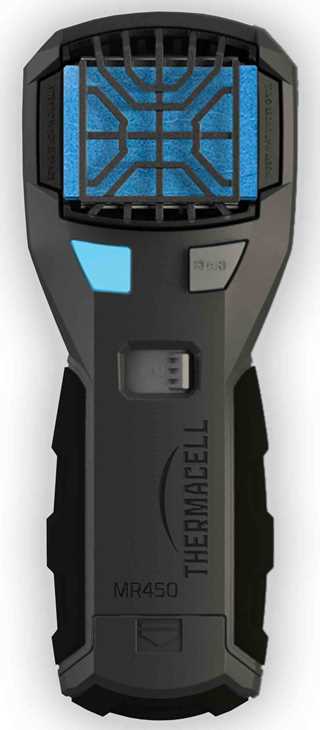 Keep the bugs at bay with Thermacell's new MR-450 Mosquito Repeller. Thermacell mosquito repellent creates a 15'x 15' zone of protection. A reengineered grill and ergonomic design ensure maximum mosquito-repelling power, and the Zone of Protection indicator clearly shows your level of protection. New exterior rubber armor provides durability for the blind, campsite, or backyard. Includes 3 original repellent mats lasting up to 4 hours each. www.basspro.com