January 2016 Gear Guide
Best Gear of 2015
Shifting into 2016, a whole new crop of fantastic waterfowling gear is on the horizon. First, we wanted to look at a collection of some of our favorite gear items from 2015.
Garmin VirbXE Captures Your Story
The Garmin VirbXE is a self-contained, waterproof, data-driven action camera that can change the way you record a waterfowl hunt. The VirbXE enhances the ability to document outdoor memories with multiple user-friendly features, including a custom app for previewing and setting up the perfect shot. Recording options include up to 1080p HD/60 frames-per-second, and the hassle-free operating system offers setting changes on the fly. The VirbXE can be connected and controlled by a wide variety of other Garmin products as well.
To learn more, visit http://virb.garmin.com.
2016 Yamaha Wolverine R-Spec EPS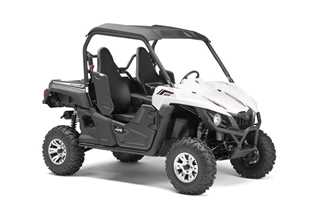 Yamaha's new Wolverine R-Spec EPS side-by-side is designed to tackle the most rugged off-road terrain without sacrificing comfort. The Wolverine is powered by a 700-class engine with dual overhead cams, fuel injection, and an On-Command four-wheel-drive system. A four-wheel independent suspension with KYB ultra-long-stroke nitrogen-gas-charged piggyback shocks smooths out the ride for both the driver and passenger.
To learn more, visit http://yamahamotorsports.com/outdoor.
Weatherby Introduces Orion Over/Under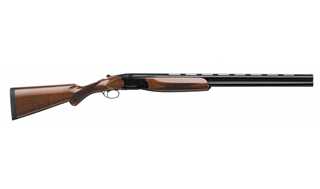 Weatherby has been steadily adding shotgun excellence to its longstanding reputation for magnum rifles. This year the company augments its strong line of pump and autoloader waterfowling guns with a new 12-gauge over/under. With its gloss-finished walnut stock and blued barrels, the Orion has the handsome looks of a classic upland bird gun. Several features, however, make it equally useful in the duck blind. These include 3-inch chambers and a Pachmayr Decelerator butt pad that will help absorb the recoil of stout waterfowl loads. The Orion is available in 26- and 28-inch models and comes with chrome-lined barrels, automatic ejectors, three choke tubes, and a matte-finished ventilated rib.
To learn more, visit http://weatherby.com.
Syren Answers Call for Women's Shotguns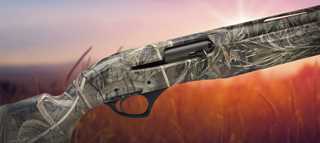 A division of Caesar Guerini and Fabarm, Syren USA is dedicated to making over/under and autoloading shotguns designed specifically for women. The new Syren XLR5 Waterfowler is one of the company's newest offerings. A gas-operated 12-gauge autoloader in Realtree MAX-5 camouflage, the XLR5 weighs just a tad over 7 pounds and features a stock tailored to fit women. The gun's length of pull is 13 3/4 inches, and its light overall weight improves speed and handling. Felt recoil is reduced by Syren's stainless-steel Pulse Piston gas system, allowing women to shoot without absorbing the punishment doled out by heavy waterfowl loads. XLR5s are built in both right- and left-handed versions, and chambered for 3-inch shells in 28-inch barrels that ship with five choke tubes.
To learn more, visit http://syrenusa.com.
Magnum Autos Added to Mossberg's Duck Commander Line
Mossberg has combined its Duck Commander and Jerry Miculek Pro Series shotgun lines to create a pair of new magnum autoloaders that are at home both in the duck blind and on the competitive shooting range. The 930 and 935 Magnum Duck Commander Pro Series autoloaders feature competition-proven components. An engraved receiver with a DC Pro Series logo, Realtree Max-5 camouflage, a Truglo fiber-optic front sight, and three interchangeable choke tubes are just some of the components offered with these guns. The 930 is chambered for 3-inch shells and the 935 handles 3 1/2-inch magnums. A quick-empty magazine release button clears the magazine reservoir with one activation.
To learn more, visit http://mossberg.com.
Switchplier 2.0 Revolutionizes the Multi-Tool Market
The Switchplier 2.0 from SOG is a novel concept. Like a switchblade, this spring-loaded multi-tool opens with the push of a button. It's quick one-handed access should prove very practical in the field, where waterfowlers don't always have two hands available to open standard foldout tools. The Switchplier 2.0 contains 12 tools, including needle-nose pliers, a knife, file, and more.
To learn more, visit http://sogknives.com.
Sitka's Dakota Hoody
Sitka's new Dakota Hoody is engineered with a 100 percent windproof membrane that can serve as an outer layer or an insulator. The built-in, zippered hand muffs and fitted hood provide a wide range of motion and protection from winter precipitation and the cold north wind.
To learn more, visit http://sitkagear.com.
Buck Knives Announces New Compadre Series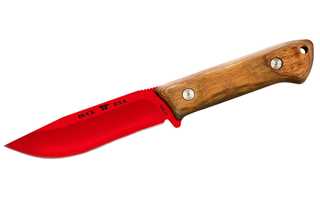 Buck Knives has been around long enough to know that a well-made knife can be as trusty as a good friend, especially in the great outdoors. The company's new Compadre Series is aptly named. Engineered with tough alloy steel and heavy-duty Heritage Walnut Dymondwood handles, the 104 Compadre Camp Knife, the 106 Compadre Hatchet, and the 108 Compadre Chopping Froe should be welcome tools in any duck camp.
To learn more, visit http://buckknives.com.
Drake Delivers Late-Season Eqwader Jackets
Drake Waterfowl Systems is adding cold-weather jackets to its popular Eqwader line of waterfowling clothing. Heavyweight and Heavyweight Deluxe Eqwader Late-Season Technology (LST) jackets feature 100 percent waterproof and breathable upper arms and chest as well as a 400-gram interlock soft shell and fleece lower half that includes deep handwarmer pockets. Drake's new LST jackets are available in quarter- and full-zip styles. As a proud partner of Ducks Unlimited, Drake helps support DU's conservation efforts.
To learn more, visit http://drakewaterfowl.com.
Filson Dakota Down Jacket
This 100 percent European goose down jacket features all the essentials of a high-quality hunting coat, yet it's stylish enough to be worn around town. Highlights include a moleskin-lined collar and handwarmer pockets; nylon lining; and water-repellent, reinforced shoulders.
To learn more, visit http://filson.com.
X-Bionic Cabela's Energizer Merino Pants and Shirt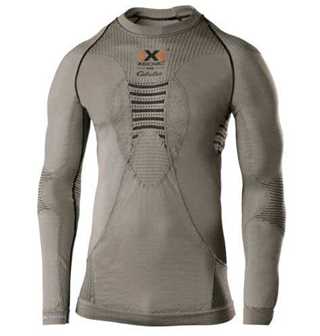 Developed by Swiss scientists, these high-performance athletic undergarments combine the finest merino wool with highly effective thermoregulation technologies to maintain your body core at an optimum 98.6deg;F no matter the air temperature. Special features include a channel ventilation system, expansion ribs, reinforced knees and elbows, and self-adjusting cuffs.
To learn more, visit http://cabelas.com.