February 2019: Light Goose Gear Guide
Get the edge on these difficult birds with this collection of gear

By Chris Jennings
Winchester Ammunition Xpert Snow Goose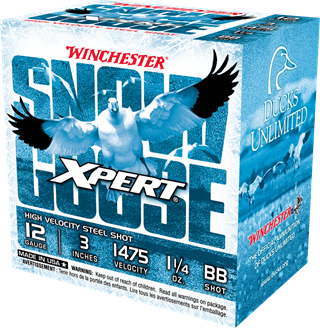 Winchester's new Xpert Snow Goose load features a diamond-cut wad for downrange efficiency when dealing with skittish light geese. These shells are available in 3-inch BB or 3-inch 1 and 2 (combination).
Learn more about Winchester Xpert Snow Goose
MoMarsh Invisi-Lounge XL Layout Seat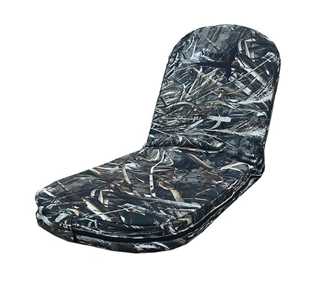 Moving away from layout blinds in a snow goose spread? MoMarsh's Invisi-Lounge Layout Seats offer comfort and functionality in the field. These seats will have you prepared for the next volley and adjust from flat on the ground to 90 degrees for all-day comfort.
Dive Bomb Industries S3HL Snow Goose Decoys (Headless)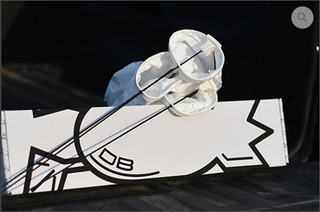 Dive Bomb Industries, out of Maryland Heights, Missouri, offers a wide variety of silhouettes and socks. The S3HL Snow Goose Decoys are easy to store, set, and pickup, featuring snap-locking backbone system that pops into place and props the sock up, even on windless days.
Banded Arc Welded Wader Bag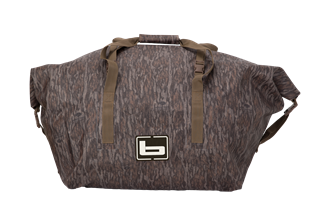 Spring goose hunting is a muddy mess, and you're going to find yourself knee-deep in it at some point. Be prepared to store and transport your waders, bibs, and boots with the Arc Welded Wader Bag. This 100 percent waterproof bag is big enough to handle your pile of messy gear and keep it away from anything you don't want covered in mud.
Check out the Arc Welded Wader Bag now
Carlson's Cremator Snow Goose Choke Tube Two-Pack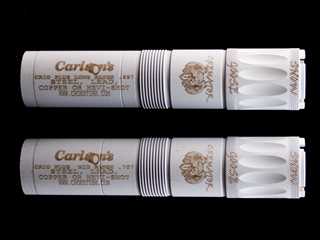 Outfit your snow goose gun with a Cremator Snow Goose Choke Tube and be prepared for each and every volley. Carlson's non-ported choke tubes are build with 17-4 stainless steel and are white cerakoted for abrasion and corrosion resistance. Featuring Carlson's unique Triple Shot Technology, which is three graduated rings in the taper section of the tube that allow a gradual transition from the bore to final constriction, offering reduced pellet deformation and denser patterns.
Hard Core Snow Dog Neo-Vest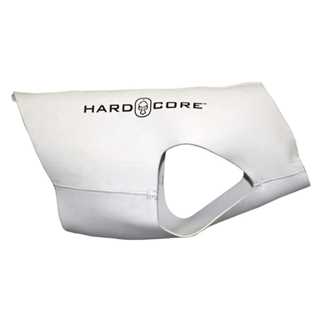 Keep your four-legged companion warm and help him blend into a snow goose decoy spread with the Snow Dog Neo-Vest. This Velcro attached, lightweight, breathable vest offers protection from the elements and different sizes for a perfect fit.
Check out the Snow Dog Neo-Vest
Tanglefree Snow Goose Slammer Sock Economy 50-Pack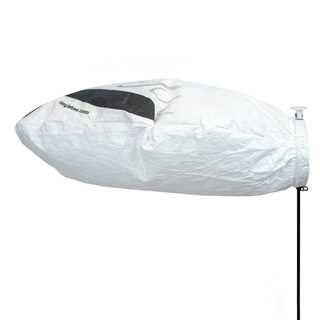 There's always room for a few more snow goose decoys. Tanglefree's Snow Goose Slammer Sock Economy 50-Pack features 28-inch fiberglass rods with stainless steel back supports for additional structure when the wind isn't blowing. Made from tough Tyvek material, these socks are 19-inches by 13-inches and include an easy-grab stake cap.
Higdon Outdoors Full-Size Half-Shell Light Goose Decoys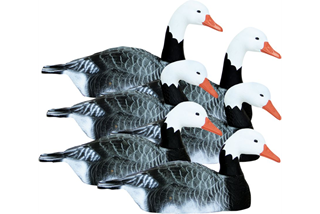 Even if you're running a full-body or sock spread, there are a hundred different reasons to have shell-style decoys on hand. Hide speaker wires, extra jackets, and other miscellaneous gear with Higdon's full-size half-shells, which are an ideal fit for any goose hunter's arsenal.
Drake Waterfowl Guardian Elite Bib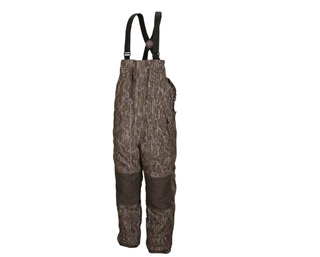 Stay in the field all day with Drake Waterfowl's Guardian Elite Bibs. These bibs are 100 percent waterproof and windproof, and they feature 180 grams of polyester insulation and reinforced knees for additional protection.