2021 Waterfowler's Holiday Gift Guide
You can't miss with these great gift ideas for waterfowlers

There is something here for every waterfowler on your list.
DUCKS UNLIMITED DAVIESS COUNTY DOUBLE BARREL BOURBON
Finished in Missouri white oak barrels with toasted heads, Daviess County Double Barrel Bourbon was created by Lux Row Master Distiller John Rempe. Double Barrel features a mash bill that is similar to other Daviess County Bourbon variants along with the same proof level. daviesscountybourbon.com $49.99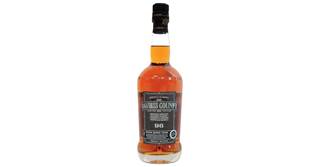 DUCKS UNLIMITED CIGAR CLUB
Ducks Unlimited has partnered with CigarClub to offer a monthly subscription box of boutique brands. These handcrafted cigars are delivered directly to your home. An ideal gift for experienced cigar aficionados and newcomers alike. cigarclub.com/ducks Starting at $28.99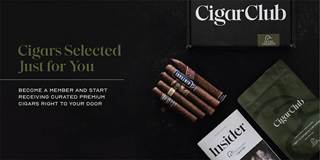 DUCKS UNLIMITED HEAVYWEIGHT MERINO WOOL TALL BOOT SOCKS
The new DU Heavyweight Merino Wool Tall Boot Socks are the perfect addition to your winter wardrobe. These top-quality socks are made of soft merino wool and feature arch support, a flat toe seam, and a reinforced heel and toe. ducks.org/merchandise $28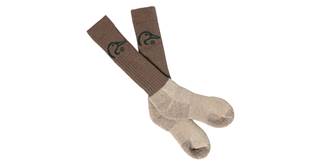 YETI RAMBLER 10-OUNCE WINE TUMBLER
After the hunt winds down, grab your Rambler Wine Tumbler for a glass of your favorite white or red back at camp. The Rambler is available in stainless steel and a variety of colors. The Wine Tumbler comes with YETI's MagSlider Lid and is dishwasher safe. yeti.com $24.99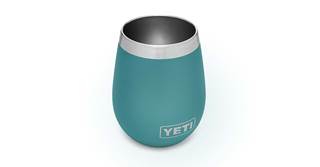 YETI RAMBLER 14-OUNCE MUG
Take your coffee to the blind in one of the toughest, most over-engineered camp mugs on the market. The double-wall vacuum-insulated body protects your hands from piping-hot contents and comes with YETI's user-friendly MagSlider Lid. yeti.com $29.99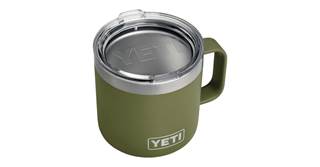 CABELA'S BY PRINCETON TEC ALASKAN GUIDE RGB HEADLAMP
This high-performance headlamp is the perfect solution for less-than-favorable conditions in the field, providing up to 300 lumens of light. Powered by three AAA batteries (included), it can run for up to 150 hours using ultrabright LEDs. cabelas.com $39.99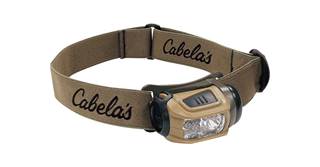 GERBER TRUSS
Gerber's Truss Multi-Tool comes packed with 17 implements in a remarkably ergonomic design. The result is a professional-grade multi-tool that fits perfectly in a blind bag or wader pocket. cabelas.com $39.99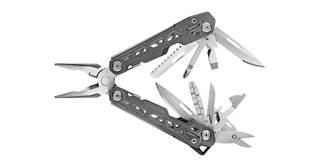 GIVE A GIFT TO THE DUCKS!
Conservationists are stronger in numbers, and a Ducks Unlimited gift membership offers year-round benefits for far more than the ducks. This membership includes a one-year subscription to Ducks Unlimited magazine, invitations to special events throughout the year, an official DU membership card, and decals for your vehicle featuring the DU logo and crest. ducks.org/join $35
HOWARD LEIGHT IMPACT SPORT IN-EAR PASSIVE HEAR THROUGH TECHNOLOGY
Switch on these innovative electronic earplug headphones from Howard Leight and experience safe 85-decibel sound. Eight volume increments and up to 6X sound enhancement means you can protect your ears without missing any conversations in the blind. cabelas.com $99.99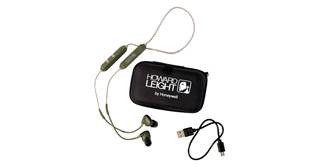 ALPS OUTDOORZ WATERPROOF GUN CASE
This all-weather gun case is built with a rugged 500D welded PVC outer shell that is resistant to punctures and abrasions. Other handy features include an integrated carry handle, D ring, and removable and adjustable padded shoulder strap. alpsoutdoorz.com $99.99

ALPS OUTDOORZ DELUXE WETLAND SEAT
The folks at ALPS OutdoorZ may have designed the perfect hunting chair for waterfowlers. The Deluxe Wetland Seat adjusts from 24 to 34 inches in height, comes with a removeable backrest, and swivels 360 degrees. The base is made of lightweight aluminum tubing and the mesh seat fabric allows water to drain so it dries quickly. Three side feet provide stability and support in the soft mud. alpsoutdoorz.com $149.99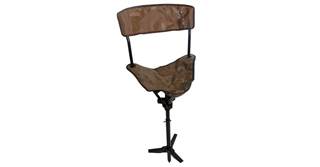 HIGDON OUTDOORS ALPHA MAGNUM CANADA GOOSE FLOATERS
These detailed, anatomically correct decoys are the perfect addition to any goose spread. Higdon's Alpha Goose Floaters feature a proprietary color scheme that accurately replicates the plumage of a Canada goose. Four-packs come with flocked heads and include Tru-Rester, Mid-Sentry, Tru-Walker, and Tru-Sentry head styles. higdondecoys.com $129.99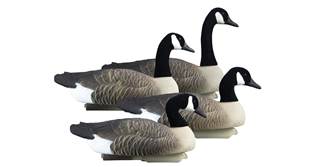 CABELA'S NORTHERN FLIGHT BLUEBILL DECOYS
These state-of-the-art scaup decoys offer outstanding performance at a reasonable price. Made of a tough, yet flexible EVA blend, they were created from highly lifelike hand-carved decoys and feature true-to-nature colors and paint schemes. The durable one-piece design includes multiple rigging attachment points on the keel. cabelas.com $59.99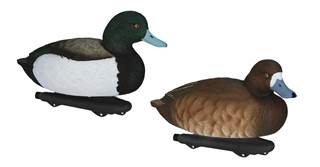 MIDLAND X-TALKER EXTREME DUAL PACK T77VP5
Stay in touch with your hunting partners with these two-way radios from Midland. The T77 Extreme Dual Pack includes two T71 X-Talker FRS radios packaged with some of Midland's most popular extras in a soft-shell carrying case. midlandusa.com $99.99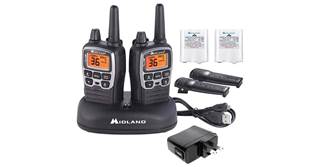 YETI ROADIE 24
YETI engineers took the original Roadie cooler back to the drawing board for a complete redesign. Enter the Roadie 24 Hard Cooler. It is now 10 percent lighter, has 20 percent more capacity, and boasts 30 percent better thermal performance. The new taller, sleeker design accommodates wine bottles and fits behind the front seat of a car. Coolers in white can be customized with collegiate sports and Major League Baseball team logos. yeti.com $199.99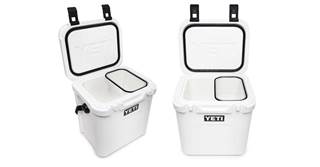 FILSON CAMO BACKPACK DRY BAG
Built with tough 900-denier polyester tarpaulin fabric coated with thermoplastic polyurethane, this 100 percent waterproof dry bag is lightweight, flexible, and abrasion resistant. Designed for heavy hauling, the Filson Camo Backpack Dry Bag comes with a long list of handy features and is now available in Mossy Oak Shadow Grass camouflage. filson.com $325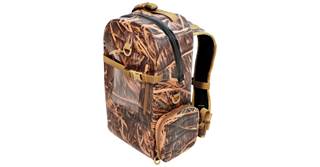 HIGDON OUTDOORS MAGNUM FULL-BODY MALLARD VARIETY PACK WITH BAG
Higdon's biggest, brightest, most realistic full-body duck decoys may look good under the Christmas tree, but even better in the field. The removable, adjustable heads, which come fully flocked in drakes, rotate 360 degrees so you can fully customize your spread. Each Variety Pack includes an Upright Head Drake, a Low Head Drake, two Feeder Drakes, one Low Head Hen, one Feeder Hen, six ring bases, and a Higdon Outdoors 6-slot duck bag. higdondecoys.com $159.99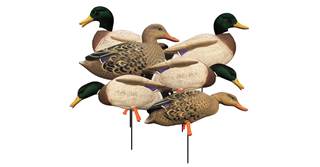 LACROSSE ALPHABURLY PRO BOOTS
The Alphaburly Pro is LaCrosse's premium hunting boot, combining high-quality, scent-free rubber with naturally insulating neoprene. It features a thick, cushioning EVA midsole for added comfort, an embossed liner for improved air circulation, and an adjustable rear gusset for the perfect fit. lacrossefootwear.com $180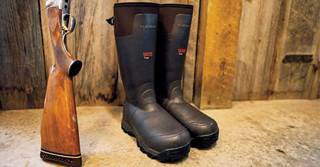 MCALISTER WAX CANVAS WADING JACKET
Bring back the good old days with this classic waterfowling jacket from McAlister. Designed to take the harshest beating you can put it through, this durable, waxed cotton jacket has chest pockets, cargo pockets, neoprene cuffs, and a 280-gram fleece-lined collar. drakewaterfowl.com $299.99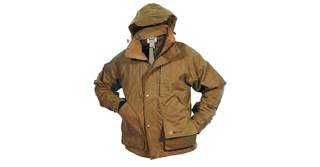 YETI CROSSROADS 40L DUFFEL
This is the carry-on you need for road trips and overnight adventures. Modular compression straps can be used internally or externally to prevent overpacking. This bag comes with two divider panels, foam walls, and a structured build that keeps it from folding in on itself, making packing and unpacking easier. yeti.com $199.99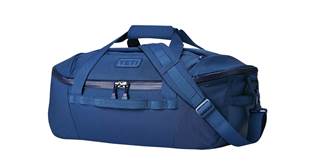 CAMP CHEF XT 24 PELLET GRILL
This sturdy little grill is ready for duck camp or any other outdoor adventure. The XT 24 Pellet Grill offers custom temperature- and smoke-control settings that will help you cook a wide variety of meats to perfection. This grill comes with Camp Chef's Ash-Cleanout System for quick and easy cleanup. campchef.com $555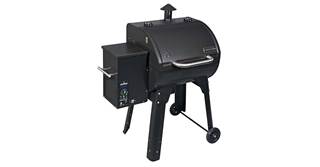 NEGRINI CASES DUCK RUCKUS
The Duck Ruckus Compact and Duck Ruckus Double Duck by Negrini Cases. Both models accommodate all shotgun types from OU/SXS or Semi-Auto with storage up to 36-inch barrels. The Duck Ruckus Compact securely holds one shotgun. Equipped with a Q.R. shoulder strap for easy hands-free transportation. The exterior of the cases is trimmed in Mossy Oak Shadow Grass. Interior is finished with a Mossy Oak Neoprene liner, making it stylish yet functional for every hunter. $499
The Duck Ruckus Double Duck holds two shotguns of any type and will also store up to 36-inch barrels. The Double Duck is perfect for those multiple-day hunts when being equipped with more than one gun is a must. Trimmed in Mossy Oak Shadow Grass on the exterior and features a Mossy Oak Neoprene liner on the interior. $519

The Duck Ruckus case lineup will be available starting in August 2021 at dealers across the United States. To find your local dealer or order online, visit https://duckruckuscases.com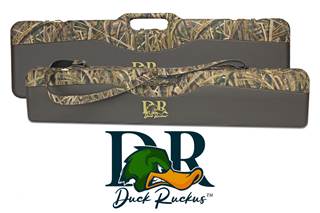 BERETTA B-XTREME GTX BIB
Beretta's B-Xtreme line has lived up to the hype. The GTX Bib is designed especially for waterfowling, where durability and weather protection are crucial. The combination of Gore-Tex 3L Tricot fabric and Kevlar makes these bibs waterproof, windproof, and extremely durable. berettausa.com $579

RANCHIN RIGS LIL SPORT
These fun little rigs are great for kids around camp or at the ranch. With a variety of body types and styles, you can find the perfect Lil Sport for the young sportsman or woman in your family. Check out their Facebook page, @RanchinRigs or you call for more details. 936-204-7777
Located in Crockett, Texas but ship anywhere in the US. $2,525.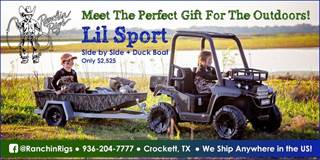 BERETTA A300 ULTIMA
The Ultima is the newest addition to Beretta's A300 series, which offers the performance and dependability of high-end shotguns at an affordable price. Standard features include Beretta's Kick-Off recoil reduction system, enlarged controls, MobilChoke barrel with a wide-stepped rib, and fiber-optic front sight. Twelve- and 20-gauge versions are available in black synthetic, Mossy Oak Bottomland, or Realtree MAX-5. berettausa.com $899

CZ DRAKE OVER/UNDER
CZ's Drake over/under is built to maximize your return on investment. This bargain-priced double comes with a single selectable trigger, extractors, and laser-cut checkering on its walnut stock. The Drake is available in 12-, 20-, and 28-gauge as well as .410 and comes with 28-inch barrels. A set of five interchangeable choke tubes are included with each gun except for the .410 model, which comes with fixed improved-cylinder and modified chokes. cz-usa.com $675
LEUPOLD BX-4 PRO GUIDE HD 10X50MM BINOCULARS
These compact, lightweight binoculars with 10X magnification and 50mm objective lenses deliver the brightness, edge-to-edge sharpness, and glare-resistant contrast needed to spot waterfowl and other game in low light conditions. The high-definition calcium fluoride lenses are multicoated and supported by phase-coated BAK-4 prisms to provide clear, crisp images at long distances. basspro.com $699.99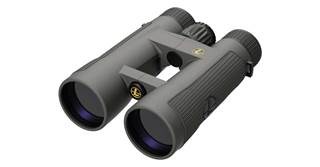 OLD TOWN DISCOVERY SOLO SPORTSMAN 119
At 56 pounds and 11 feet, 9 inches in length, the Old Town Sportsman Discovery Solo 119 offers the simplicity and utility of a classic solo canoe with the agility and sleek handling of a kayak. Special features include tackle and rod storage, comfortable seating, an accessory track, and a highly durable three-layer hull. oldtowncanoe.johnsonoutdoors.com $999.99

CABELA'S SIGNATURE E-LOCK 64-GUN SAFE
The Cabela's Signature E-Lock 64-Gun Safe can store up to 64 long guns, using a pair of collector racks and the ever-popular "Fatboy" platform. This gun vault protects your valuables with 12-gauge plate-steel construction, robotic welds, and extra-thick Tough Doors featuring anti-pry tabs that increase pry resistance by 300 percent. In addition, this safe offers 75 minutes of fire protection at 1,200 degrees Fahrenheit. cabelas.com $2,799.99$2,859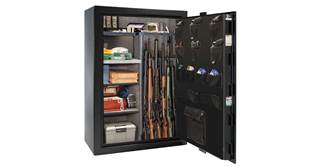 MOSSBERG 940 PRO WATERFOWL
Mossberg's new 940 Pro Waterfowl series autoloader features corrosion-resistant internal parts and a dependable gas system that the company claims can cycle up to 1,500 rounds between cleanings. All external metal is coated with Patriot Brown Cerakote finish, complementing the textured camo fore-end and stock. This 12-gauge workhorse is chambered for 3-inch loads and comes with a 28-inch, vent-rib barrel with a fiber-optic sight and ported choke tube. mossberg.com $1,050

BENELLI ETHOS BE.S.T.
Sleek design, easy handling, and reliability have long made the Ethos one of the most elegant and functional autoloaders on the market. Now this dependable semiauto boasts the ultra-protective new Benelli Surface Treatment (BE.S.T.) and a 25-year warranty on treated parts. This 3-inch 12-gauge is available with a black synthetic stock and either a 26- or 28-inch vent-rib barrel. benelliusa.com $2,199

GO-DEVIL 12X5 FLOATING DUCK BLIND
Built with the same quality as all Go-Devil products, this mobile, all-aluminum floating duck blind can be transported on a trailer and powered by a Go-Devil motor to take you where the ducks are. Available in hardtop and low-profile convertible models, this versatile shooting platform will hunt three and comes with comfortable seating, built-in shelves, and a 12-volt interior dome light. godevil.com $6,595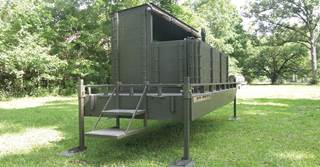 DUCKS UNLIMITED VISA CARD
The Ducks Unlimited Visa Card is a credit card like no other. Use it to pay for DU gear, travel, and dining, along with other daily purchases, and receive 1.5 percent unlimited cash back. As a bonus, a portion of every purchase helps fund DU's wetland conservation efforts. For more details, visit ducks.org/cashback.