Make Mine a Combo
Some waterfowling hotspots come with a little fishing on the side

By Will Brantley
What's a hamburger without fries? Or eggs without bacon and hash browns? The things we love and the experiences we treasure often become exponentially better when combined with other things we enjoy. This principle underlies iconic combinations like country and western music, baseball and hot dogs, and Laurel and Hardy. It holds true for hunting and fishing too.
The conventional wisdom is that you set decoys in the fall and you set hooks in the spring. But it doesn't have to be that way. Some of the year's best fishing happens during duck season. And some of the world's best fishing spots are pretty good places to hunt ducks and geese. If combining fishing and hunting adventures in a single trip sounds like your thing, check out these eight exceptional cast-and-blast destinations.
Hot Spot 1: Lake of the Woods Minnesota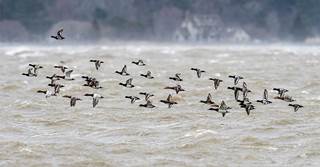 Years ago I jumped into a boat with retired DU Chief Scientist Bruce Batt, and we motored to an island camp in Sabaskong Bay, on the Ontario side of Lake of the Woods. Our plan was to hunt bluebills in the mornings and fish in the evenings. We shot a few scaup but ended up bagging more mallards than anything else. And we caught our fill of walleyes every evening with leech-tipped jigs. We ate fried fish for breakfast and roast duck for dinner, and we drank Canadian beer and whiskey at night. Then we would get up and do it again the next day. I've since had plenty of hunts when I shot more birds, but never one that was as much fun as that trip to Lake of the Woods.
The Skinny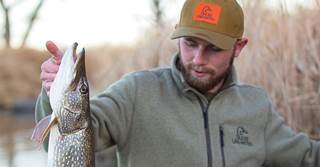 At more than 70 miles long and with 65,000 miles of shoreline, Lake of the Woods sprawls across the borders of Minnesota, Manitoba, and Ontario. There are more than 14,000 rock islands and countless inlets, bays, and flats (some with wild rice) that attract a variety of ducks. Most of the lake is open to public hunting, and there are cabins available to rent. Lake of the Woods is perhaps best known as a walleye and muskie stop, but there are bass, crappies, and big perch to be caught as well.
Hot Spot 2: Apalachee Bay, Florida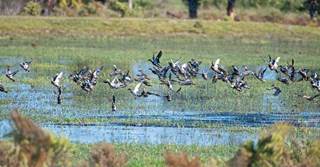 You could get lost on Florida's Gulf Coast, and not always in a sea of tourists. The Apalachee Bay area west to Apalachicola Bay is lined with state forests, wildlife management areas (WMAs), and federal lands such as the St. Marks National Wildlife Refuge (NWR). Ducksespecially redheadswinter here, and there's a good amount of public hunting opportunity. And, of course, the Gulf of Mexico is there for wetting a line. Inshore action for redfish and flounder usually peaks before duck season, but getting out with some light tackle in October could give you time to scout duck water for later. Meanwhile, the brackish estuaries and rivers can provide pretty good fishing all season and some puddle duck hunting opportunities as well.
The Skinny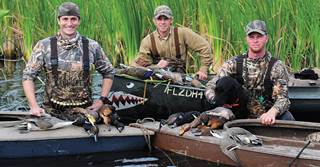 David Schuessler, DU's national director of event fundraising, grew up in this part of Florida, and he says there's goodand often overlookedduck hunting to be found. He advises traveling hunters to hire a guide for their first trip. "In addition to the big swings in tides, there are a lot of laws and regulations on where you can and can't hunt, but fortunately there are a host of good guides around the Apalachicola area," he says. "Many of the fishing guides hunt ducks too."
Hot Spot 3: Mid-Atlantic Coast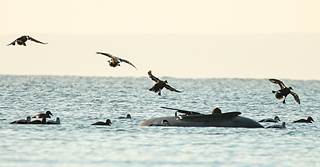 Though aspects of the local waterfowling scene are a little turbulent right nowmore restrictive limits have recently been implemented for both Atlantic population Canada geese and mallardsthis is still a part of the world every waterfowler should visit at least once. "We're going through some trying times, but if history is an indicator, we'll come out of it," says DU Regional Biologist Jake McPherson. In places like Maryland's Eastern Shore, you can experience everything from dry-field goose hunting to marshland puddle duck hunting to offshore gunning for divers and sea ducks.
As storied as the hunting is, the striper fishing is nearly as well known. Joe Cermele, senior fishing editor for MeatEater and an East Coast striper aficionado, says you can catch striped bass, especially smaller "schoolies," almost year-round in these waters by casting light tackle in the back bays. The run for heavyweight rockfish begins in late fall and can stay hot through Christmas.
The Skinny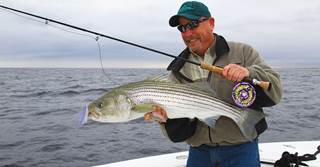 McPherson does a good bit of hunting in both Delaware and Maryland. "As a whole, I think Delaware is overlooked by outsiders," he says. "People want to hunt the Eastern Shore and Chesapeake Bay, but if you're in the right spot there's good hunting to be found in the marshes of Delaware Bay. There are a lot of WMAs, but access is a little challenging. Almost all of them operate on a draw system, but there's opportunity if you do your homework and plan in advance."
Hot Spot 4: Devils Lake, North Dakota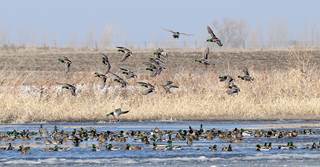 If you're a duck hunter and you're lucky, you'll get to see magic on the prairies at least once. With the right autumn weather, ducks and geese will swarm into grain fields, potholes, sloughs, and small lakes. Many traveling hunters focus on the dry-field action for mallards and geese. That can be an epic experience, but it also leaves a lot of water untouched.
With that in mind, head for sprawling Devils Lake, which offers plenty of opportunities to combine waterfowl hunting and fishing. You can cast crankbaits and fish leeches around flooded trees for big walleyes. You're likely to lay into some northern pike as well. The lake is a renowned jumbo perch fishery, and its gamefish rely heavily on the dense population of freshwater shrimp. Most of the shoreline is open to public hunting. Tow a duck boat with plenty of decoys and fishing tackle in late September or early October and expect good things.
The Skinny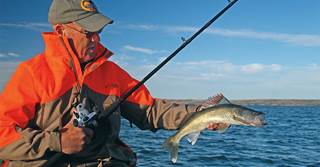 Devils Lake is technically a freshwater lake, but it has high salinity. Known for dramatic fluctuations in water levels, it rose steadily for many years before peaking in 2011 and has receded a bit since then. There are swaths of dead flooded timber in the lake, thousands of acres of flooded farmland, and more than a few submerged homesteads.
Hot Spot 5: Western Montana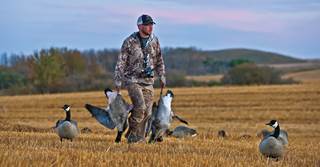 When most hunters think about Montana, they think of big game, but the state also raises a lot of ducks, ranking just behind North Dakota and South Dakota for annual duck production in the Lower 48. In the fall massive numbers of migrating Canada geese pour into crop fields along with locally raised birds. I hunted western Montana near the Yellowstone River years ago, where harvested sugar beet fields were the draw for thousands of hungry geese. If there's a more picturesque place to watch a flock of Canadas glide into a decoy spread, I've never seen it.
Montana should be on every trout angler's bucket list. Sportsmen from all over the world travel to the state to fish waters ranging from small streams and spring creeks, where you might catch native cutthroats, to swift rivers and tailwaters, where you could tie into a heavyweight rainbow or brown. The Blackfoot River, near Missoula, was the setting for Norman Maclean's A River Runs Through It and Other Stories.
The Skinny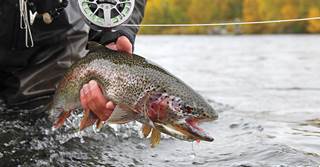 Anglers can expect different conditions during a fall cast-and-blast trip than they would find during the summer fishing season, when runoff swells waters to peak flows. Look for streams and rivers to be lower this time of year, and for trout to be more concentrated in the most productive pools. Brown trout spawn in the fall, and it's a great time to cast streamers for trophy fish.
Hot Spot 6: Finger Lakes Region, New York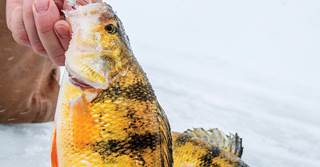 Just south of Lake Ontario in Central New York are 11 long, narrow lakes known as the Finger Lakes. The two largest and best knownCayuga and Senecaare also among the deepest lakes in the country, with Seneca bottoming out at 618 feet. The region is an important migration stopover for many Atlantic Flyway waterfowl, and the lakes themselves can winter big numbers of birds. Sarah Fleming is director of conservation programs for DU in the region. She says diver hunting is popular, and the lakes can hold impressive numbers of redheads and canvasbacks. "There are some public launches on the lakes, but hunters should keep in mind that much of the shoreline is privately owned," Fleming adds.
The Finger Lakes are known for good fishing for a variety of species. In early fall lake trout, brown trout, rainbow trout, and landlocked salmon are the big open-water draw. Though the deeper lakes rarely freeze over, the smaller ones do, and Fleming says when that happens the ice fishingespecially for big yellow perchturns on.
The Skinny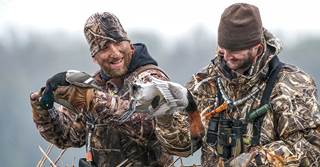 Puddle duck hunting can be pretty good early in the season on the Montezuma Wetlands Complex, which includes state lands and the 9,800-acre Montezuma NWR. The refuge is only open for waterfowl hunting on Tuesday, Thursday, and Saturday, and daily hunting permits are required.
Hot Spot 7: California Delta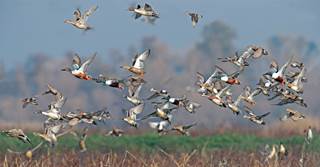 The SacramentoSan Joaquin River Delta contains some of the most important waterfowl habitat in the Pacific Flyway. Quality public hunting is at a premium in California, but the Delta is one of the few places where you can find it, mostly in the form of draw hunts on state wildlife areas. If you can secure a spot in a blind and time it with decent weather, you can expect a good shoot. Green-winged teal, shovelers, and pintails are the most prominent species.
California is also a hotbed of trophy largemouth bass fishing, and the Delta, with its miles of winding channels and shallow shoreline cover, is a great place to do it. There's also good fishing for striped bass, catfish, and, at the right place and time, sturgeon.
The Skinny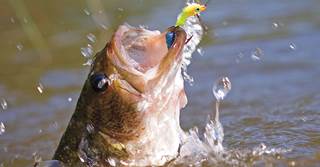 If you like to flip shallow cover for bass, you'll appreciate that this is where the technique was born back in the 1970s. Bassmaster magazine credits local anglers Dee Thomas and Gary Klein for perfecting the technique and then popularizing it on the pro tournament trail. To this day, flipping is one of the most effective techniques ever devised for catching bass in shallow cover, and it is used just about everywhere that people fish for largemouths.
Hot Spot 8: The Lowcountry South Carolina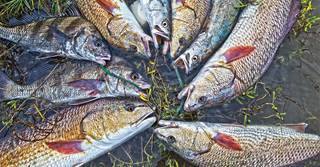 South Carolina's Lowcountry provides rich and diverse opportunities for traveling hunters and anglers. The ACE Basinwhere the Ashepoo, Combahee, and Edisto Rivers come togetheris the largest undeveloped estuary on the East Coast. The marshes there and elsewhere in the Lowcountry provide migration and wintering habitat for up to 50 percent of the Atlantic Flyway's puddle ducks. Hunters can expect to see plenty of wood ducks, teal, and mallards, with chances for both black ducks and mottled ducks.
Meanwhile, the redfish bite gets pretty hot in the fall. With good accessibility for small boats and plenty of public places to launch them, kayak fishing for reds has become especially popular. Look for baitfish activity, cast the shorelines with jigs and soft plastics or a shrimp under a popping cork, and hang on tight.
The Skinny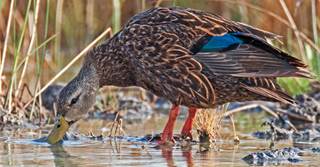 Most of the land in the ACE Basin is privately owned, but there are opportunities for guided hunts on some of the area's storied duck clubs. There are also public hunting opportunities on state WMAs and federal refuges, such as the Ernest F. Hollings ACE Basin NWR.