Retrievers: On the Road Again
Keep your traveling retriever safe and healthy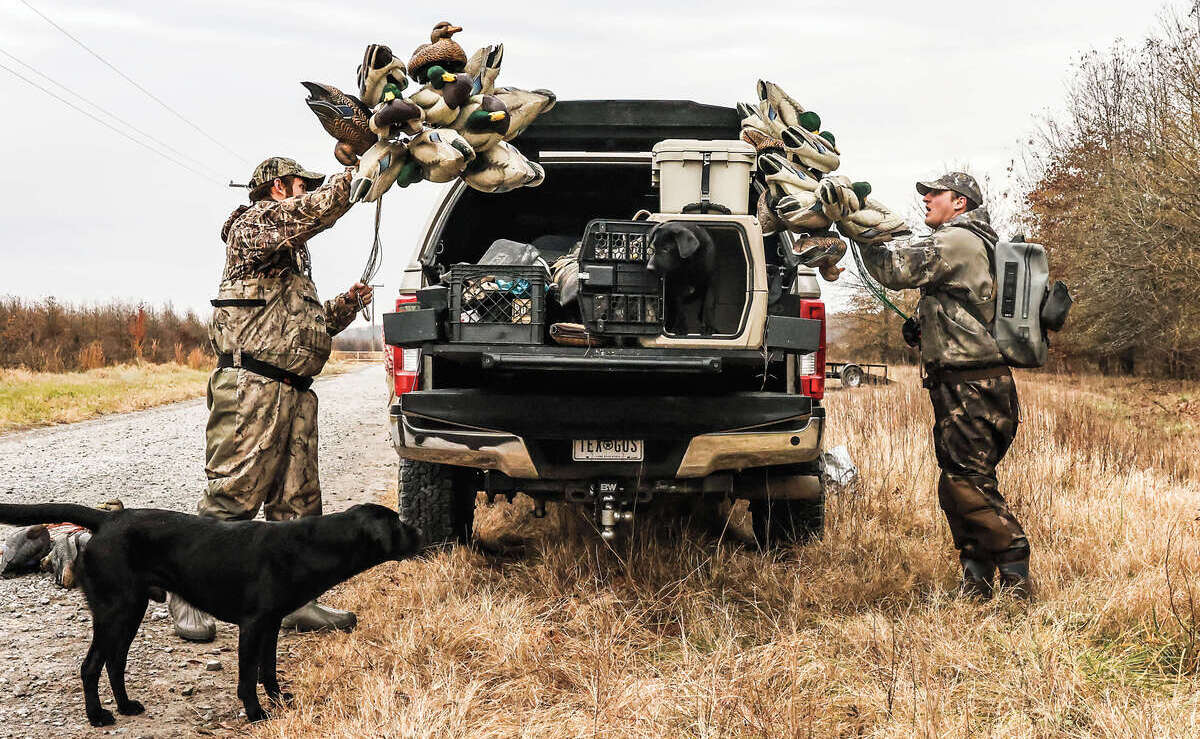 When I caught up with Tom Bahti, he was busy pre-packaging each day's ration of food for his black Lab, Kema, into zip-lock bags ahead of a three-week trip to Saskatchewan and North Dakota. "I like being able to pull out a bag of food and just dump it into her pan," he explained, "instead of having to dig around for a container and measure out the correct amount every time."
Bahti, a retired regional wildlife supervisor for the Wisconsin Department of Natural Resources, knows as well as anyone what it takes to keep a dog well fed and healthy during an extended road trip. He says there's no reason to lug around an entire 35- or 50-pound bag if you're only going to be gone for a week. "But never assume," he stresses, "that you'll be able to find the brand you feed—or, for that matter, anything else your dog may need—in the place where you'll be hunting."
Bahti has become a firm believer in the benefits of Purina Forti-Flora, the probiotic dietary supplement that helps maintain gut health in traveling dogs. Other must-haves include a basic canine first-aid kit; any medications; lots of old towels; leads for airing dogs during rest stops; and plenty of water.
The next crucially important point is that you need to set up your dog's crate in such a way that he's comfortable in whatever temperatures he'll be exposed to, whether you're on the road, in the field, or parked for the night. "If it's cold, you should have some type of bedding inside the crate, and some form of insulation," Bahti advises. "Early in the season you want to make sure there's plenty of ventilation and airflow."
If you can find a motel that allows pets, you should take advantage of that opportunity. You can bring a bed or blanket for a dog who's completely trustworthy, and if you have any doubts on that score, a travel crate makes great sense.
One last word about crates from Bahti: "If the dog is in a vehicle and the vehicle's moving, I want him in a crate, not riding loose. It's a matter of safety."
You should also carry a copy of your dog's shot records, including his rabies vaccination certificate. The latter is required by most states, and if you're traveling to Canada you're required to produce your dog's original rabies certificate. Some states may also require a health certificate signed by a veterinarian.
Another vitally important pre-trip step is to identify a veterinarian in the area where you'll be hunting. Bahti strongly suggests identifying not just one vet but, if possible, two or three. "A lot of the veterinarians in the places we travel to are primarily large-animal guys," he explains. "They spend most of their day with farm and ranch clients, so it's not always easy to track them down."
Finally, you should make sure you have all the gear you need to manage your dog in the field, both electronic (collars, chargers, spare batteries) and conventional. After losing his whistle on a hunt in North Dakota a few seasons back and having a devil of a time finding a replacement in any of the nearby towns, Bahti now travels with no fewer than four of them. When you travel to hunt with a dog, a little systems redundancy is never a bad thing.
---
GUNNER G1 Travel Kennel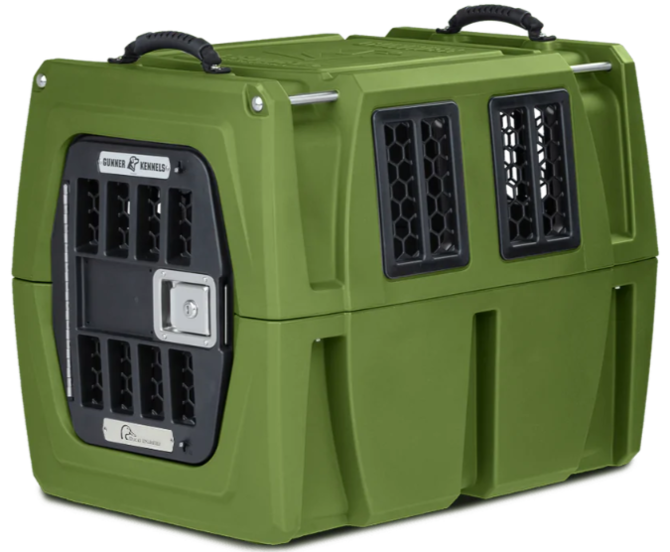 Your dog's safety and security are paramount whenever you travel to hunt, and there's no safer or more secure travel kennel than the GUNNER G1. Proudly made in America, the G1 boasts a Five Star Crash Rating and a list of features almost as long as the Mississippi Flyway: double-wall rotomolded construction; escape-proof locking door with double back-up latches; all stainless-steel hardware, including integrated tie-down pins; non-slip elevated rubber feet; and various customization options. It comes in four sizes, too, so whether you have a 30-pound Boykin or a 120-pound Chessie, there's a GUNNER with his name on it. Lifetime warranty? Of course. Visit gunner.com.