Migration Alert: Wisconsin Waterfowl Hunters Welcome Game-Changing Weather
Oct. 26, 2023 – Mississippi Flyway – Wisconsin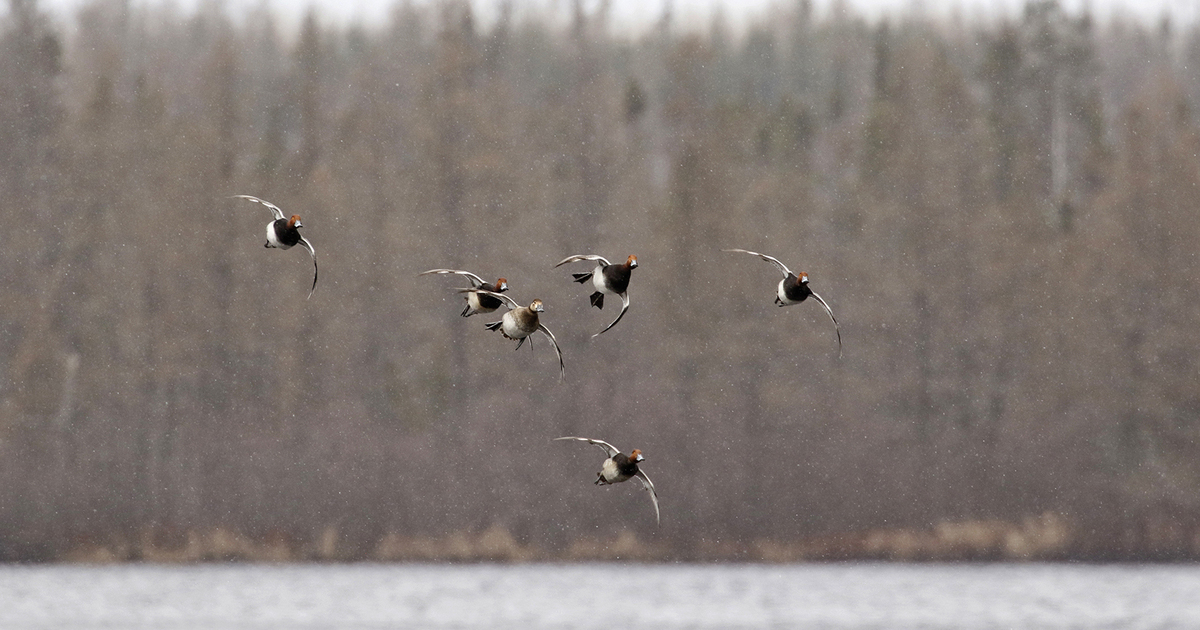 Wisconsin waterfowl hunters should get their gear ready as the state is poised to host what will likely be a memorable period of waterfowl migration over the next five to 10 days.
A significant dip in the jet stream is bringing frigid air down from the northern plains, where frigid temperatures and accumulating snow are in the forecast. Throughout most of Minnesota, Wisconsin, and Michigan, temperatures will be chilly but largely above freezing, breaking the summer-like weather pattern that has prevailed for most of October.
This weather scenario has already brought good migration activity into the Mississippi River Valley and the western Great Lakes region. Hunters in the northern half of Minnesota and northwest Wisconsin have reported big pushes of divers and some impressive flights of mallards. As expected, good numbers of green-winged teal, gadwalls, and wigeon have also made an appearance.
In northeast Wisconsin, Dave Heath of Heath Outdoors has been doing well overall, but is patiently waiting for fresh birds.
"The migration is just starting, but we are seeing redheads. We're about one or two weeks behind when the birds normally come through," Heath explains. "We're bagging birds every day though, so I can't complain. No sign of buffleheads, goldeneyes, or bluebills yet, but they are definitely coming with the big wind and cold in the forecast."
Heath's son Derek, who guides on the bays of northwest Lake Michigan, reports that a couple dozen flocks of longtails showed up earlier this week where he was hunting. This jibes with reports from Michigan diving duck hot spots at the same latitude on Lakes Michigan and Huron.
"We got a push of fresh birds last week, and I expect a really good push of new birds with all the snow predicted to the north and west," says Wisconsin Department of Natural Resources Game Bird Ecologist Taylor Finger. "We had significant numbers of divers show up on Lake Michigan and the Mississippi River over the past week, with even more expected to arrive with the cold front this weekend.
"As for dabblers, we have good numbers of mallards, wood ducks, green-winged teal, gadwalls, and wigeon. There are still some blue-winged teal around, but I expect most of them to head south soon. And, I should add that geese are everywhere."
With the first big blast of wintry weather on its way, the next week could offer the best hunting opportunities of the season for Wisconsin waterfowlers. For those who have been waiting for a change in the weather, now is the time to get out there and make the most of the migration.
Sign up for Migration Alerts
Stay up to date with the latest migration information.
We never share your email or mobile number, and you can unsubscribe anytime.