Migration Alert: Habitat Conditions, Waterfowl Numbers Improving in Pacific Northwest
Oct. 27, 2023 – Pacific Flyway – Washington and Idaho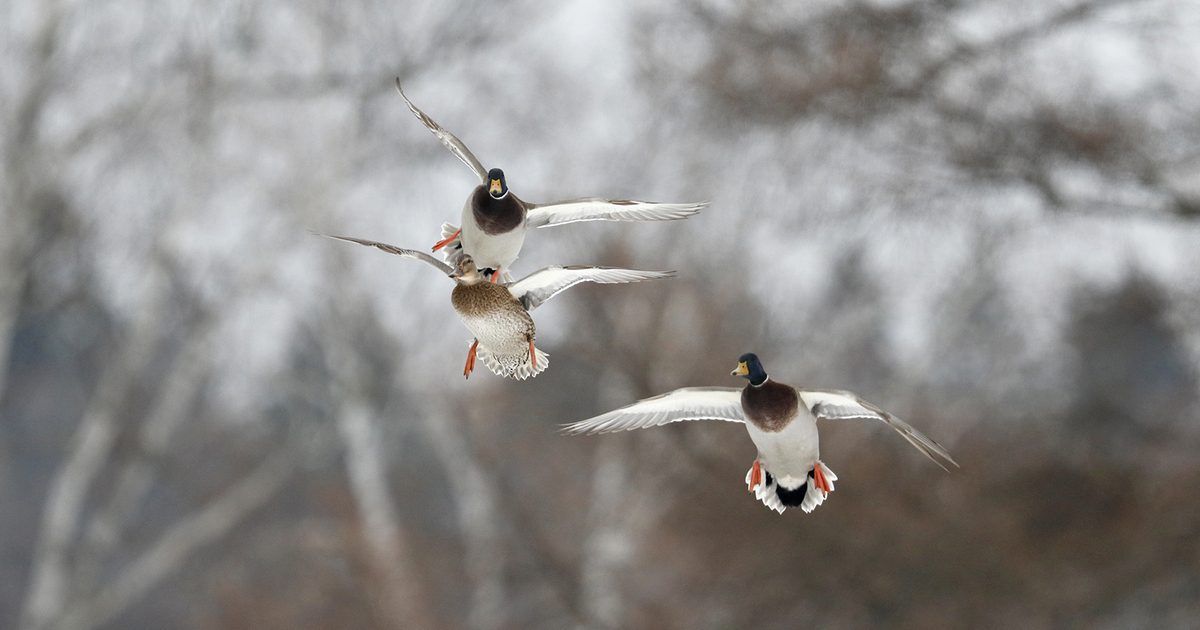 Waterfowl seasons in Washington and Idaho got off to a slow start, but the arrival of wintry conditions to the north should improve hunting prospects considerably in these states. Alberta hunters report ducks and geese on the move across the province, which is good news for Washington and Idaho hunters to the south.
"Opening morning was okay for local ducks, then it got warm," says Mossy Oak pro-staffer Scott McGann of Emmett, Idaho. "It was 71 degrees in the duck blind last week."
But those balmy temperatures are about to become a memory. Forecasts call for downright frigid temperatures in the Panhandle and cooler weather in eastern Washington and central and southern Idaho. Both Canada geese and snows are filling the skies in these areas, with ducks not far behind.
The Snake River, which typically stays open in the coldest conditions, will be a hot spot again this season, predicts Jeff Knetter, migratory game bird coordinator for the Idaho Department of Fish and Game. He adds that surrounding agricultural fields will also be a big draw for waterfowl.
Hunting, fishing, and trapping seasons have reopened on the Snake River from Highway 46 upriver to Broken Bridge (Jerome) after treatment of the river for quagga mussels. The river remains closed to all use from Broken Bridge to Twin Falls Dam. Hunters and others are asked to take watercraft, waders, and decoys to the hot wash location at the Twin Falls Visitor Center after each use.
In western Washington, Rob Wingard, private lands biologist for the Washington Department of Fish and Wildlife, is also looking forward to cooler weather after a lackluster start to the season.
"It's been slow, slow, slow," Wingard reports. "It's been a dry fall, but the snow geese are here, and more ducks are starting to show up. It's the usual array of mallards, wigeon, pintails, and teal." Recent rainfall was "a decent down payment," for the season, he observes.
"Once the rains get here and fields get watered up, we're going to have some good hunting," Wingard predicts. Puget Sound hunters should stick "close to the bayfront (tidelands) or hunt in the bay."
What's the bottom line for Wingard and hunters across Washington and Idaho?
"When the birds get here, they'll stay."
Sign up for Migration Alerts
Stay up to date with the latest migration information.
We never share your email or mobile number, and you can unsubscribe anytime.