Migration Alert: Arkansas Hunters Facing Limited Water for Opener
Nov. 16, 2023 – Mississippi Flyway – Arkansas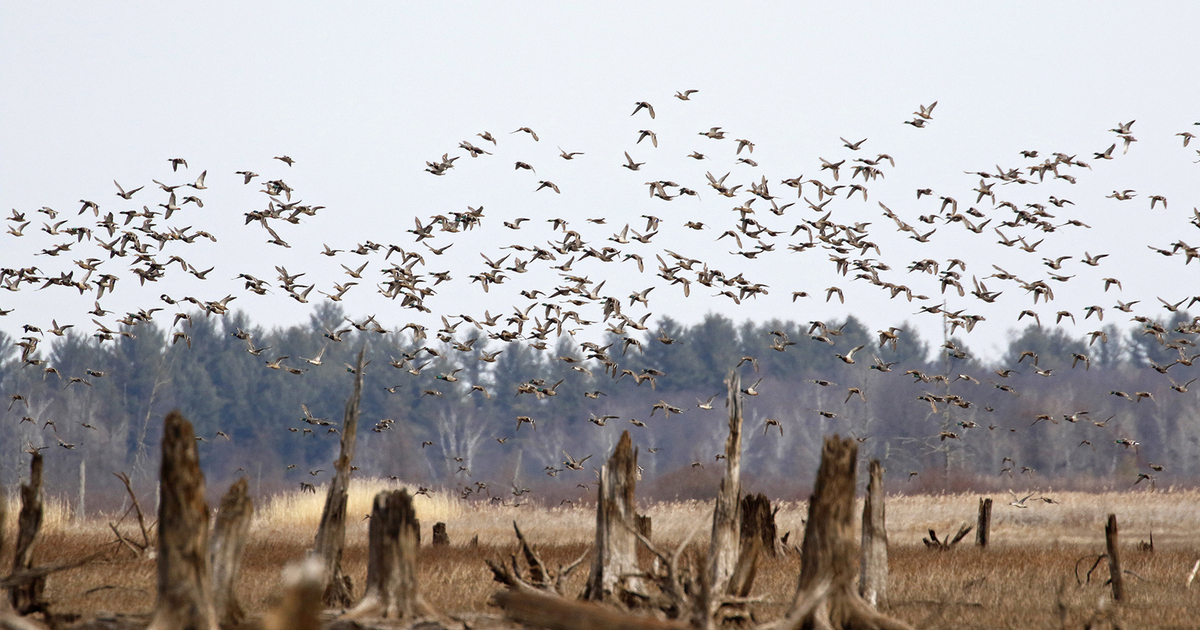 The Natural State has been gripped by severe drought since early summer, but in recent weeks a handful of weather systems have brought some relief in certain areas. It is a case of the haves and the have-nots where these systems wrung out precipitation, with some areas receiving up to seven inches of rain, while other areas have remained bone dry. Either way, hunters across Arkansas will kick off their general waterfowl season on Saturday, and with luck, a cold front pushing into the state will bring additional ducks.
"We are still pretty dry," says Brett Leach, Arkansas Game and Fish Commission (AGFC) waterfowl program coordinator. "We recently closed the gates on some public ground and our moist-soil units look pretty good, but hunters on public ground will be competing for water and ducks."
That's not outside the norm, as Arkansas typically goes into the season on the drier side, and bird concentrations often consist mainly of early migrators, including northern pintails, gadwalls, shovelers, wood ducks, and teal. Leach explains that a strong cold front a couple of weeks back brought significant numbers of these species into the state.
"I was in northeast Arkansas just a few days ago and saw good numbers of shovelers," he says. "And that early front brought in good numbers of pintails, and we are starting to see greenwings arrive. It's a little early for big mallard numbers, but there are some around."
Echoing that sentiment, Cason Short, owner and operator of Bill Byers Hunter Club, reports that his farm picked up a lot of ducks in late October and early November.
"When that cold front hit, we had thousands of pintails, gadwalls, and some other ducks," Short explains. "Unfortunately, we have lost most of those ducks. But we've had this happen before and still had a good opener."
Short notes that the Cache River actually came out of its banks when the area received heavy precipitation a few weeks back, but the river has since fallen back below flood stage. That could have impacted local duck numbers using available pumped water, and low-lying oxbows may have benefited as well.
"I've talked to several people who have ducks, and some who don't that is surprising," Short says. "This might be an indication of what this season will look like, wild swings in weather and migration."
Leach adds that strong numbers of white-fronted geese have arrived in the state, and many hunters have reported good early season success.
"Some of the reservoirs are holding good numbers of whitefronts. They might have been a little late this year, but they have shown up," Leach says. "This little cold front hitting Friday might bring in a few more birds."
For a more detailed report on Arkansas public lands and other important information from thew AGFC, visit https://www.agfc.com/news/arkansas-wildlife-weekly-waterfowl-report-12/.
Sign up for Migration Alerts
Stay up to date with the latest migration information.
We never share your email or mobile number, and you can unsubscribe anytime.