Field Reports: Duck Production Outlook
An overview of habitat conditions across North America's most important waterfowl breeding areas
By DU Field Biologists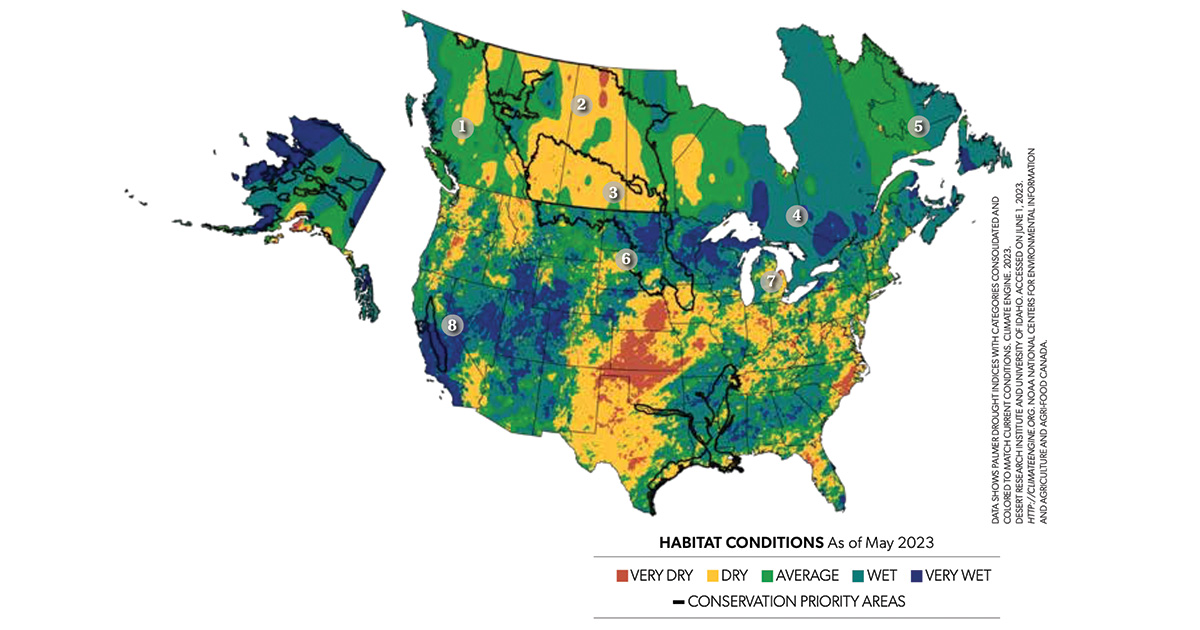 1. WESTERN CANADA
Warm May temperatures caused rapid snowmelt and runoff across British Columbia. In the northeast, below-average spring precipitation limited wetland habitat for breeding waterfowl. Wetland conditions are better in the interior, which received average spring precipitation, and a strong waterfowl breeding effort is under way in this area.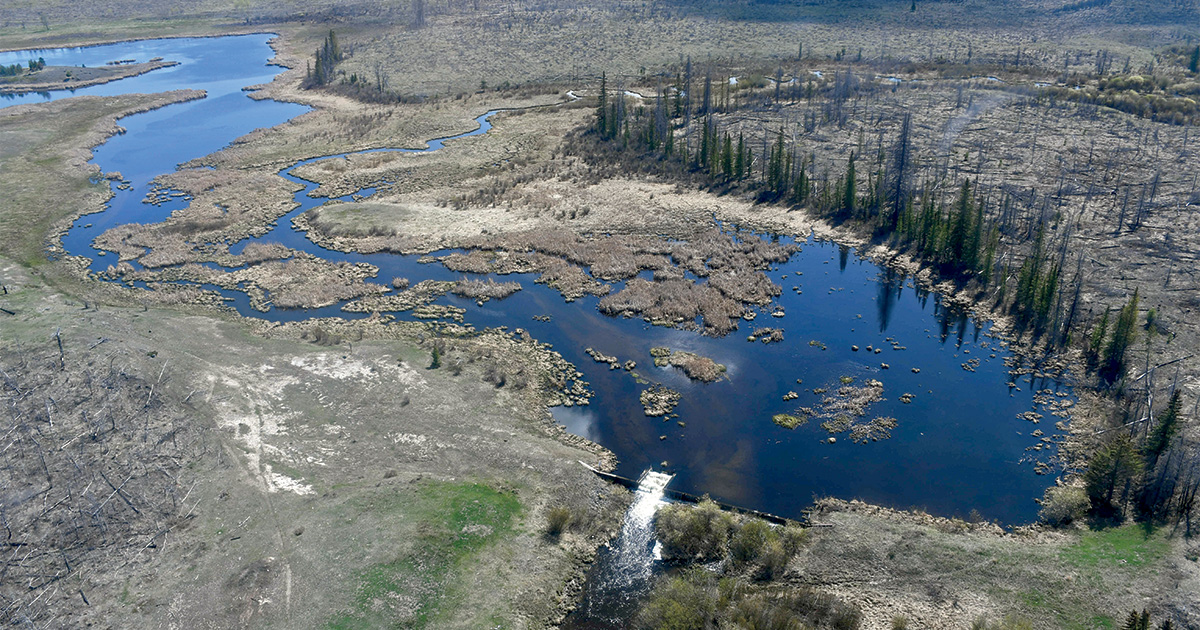 2. WESTERN BOREAL FOREST
Across the northern territories, an above-average snowpack and rapid spring runoff should provide favorable conditions for breeding waterfowl. In contrast, the Boreal regions of the prairie provinces are exceptionally dry, fueling widespread forest fires.
3. PRAIRIE CANADA
Wetland conditions were mixed as waterfowl returned to the Canadian prairies this spring. Across much of southern and central Alberta, spring runoff was limited and many wetland basins were either dry or at low levels. Dry conditions also prevailed across central Saskatchewan, which received below-average spring precipitation. On the prairies of southern Saskatchewan and Manitoba, however, a rapid snowmelt recharged many small wetland basins, providing attractive habitat for breeding pairs.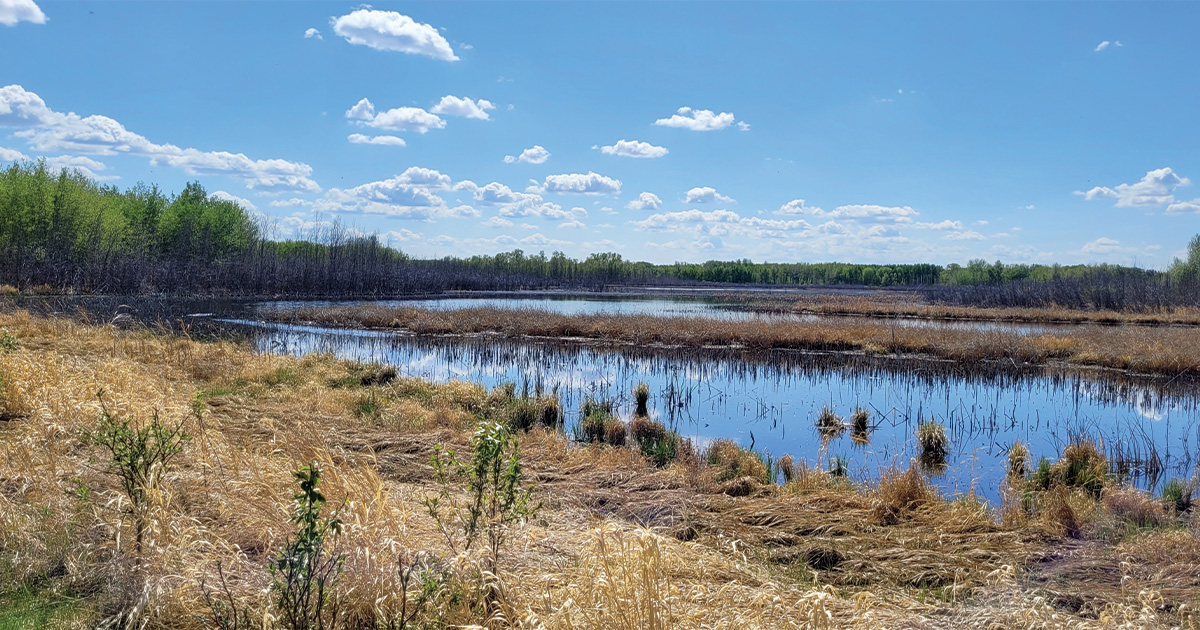 4. CENTRAL CANADA
Much of Ontario and Quebec received above-
average spring precipitation, and warm April temperatures provided favorable wetland conditions for breeding waterfowl. Good waterfowl production is anticipated in this region.
5. ATLANTIC CANADA
Despite dry spring weather, wetland conditions remain generally good across Atlantic Canada. Canada goose broods appeared early, followed by broods of early nesting American black ducks and mallards. Current conditions bode well for brood survival if there is sufficient summer rainfall to maintain adequate water levels in wetlands.
6. NORTH-CENTRAL US
Ample runoff from above-average snowfall in the eastern Dakotas created good to excellent wetland conditions this spring, and the outlook for waterfowl production is very good in these areas. Wetland conditions were also much improved in northwest North Dakota and northeastern Montana following timely spring rainfall.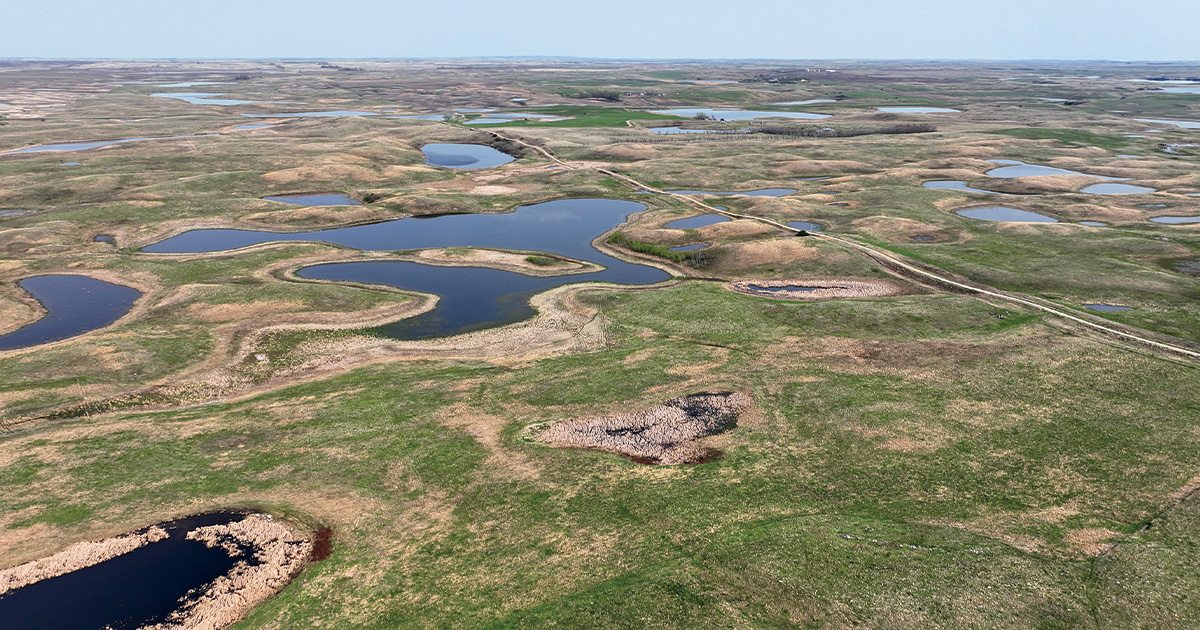 7. GREAT LAKES AND NORTHEASTERN US
Below-average May precipitation resulted in areas of abnormally dry to moderate drought conditions across the Great Lakes and northeastern United States. Considerable rainfall will be needed to improve wetland conditions for renesting waterfowl and broods in these areas.
8. WESTERN US
Habitat conditions for breeding waterfowl in the West are greatly improved over last year, especially in Oregon, Washington, and the Central Valley of California. The only exceptions are the Lower Klamath and Tule Lake National Wildlife Refuges, which remain abnormally dry. Habitat conditions for breeding waterfowl in Alaska appear to be near average overall.