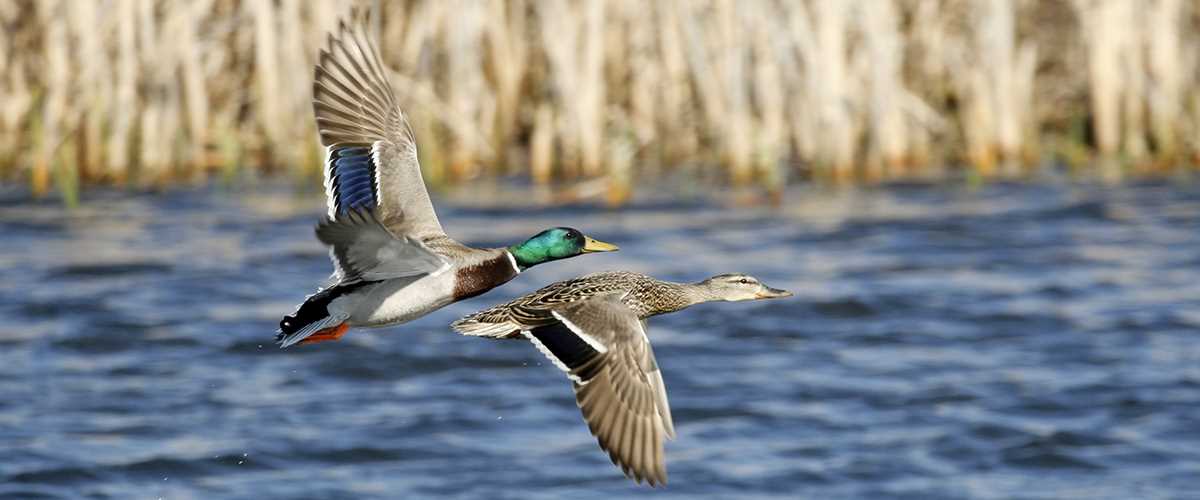 Ducks Unlimited takes a continental, landscape approach to wetland conservation. Since 1937, DU has conserved almost 15 million acres of waterfowl habitat across North America. While DU works in all 50 states, the organization focuses its efforts and resources on the habitats most beneficial to waterfowl.
Top 5 Conservation Priorities
More conservation priority areas
Ducks Unlimited Conservation Initiatives
These regional initiatives, organized geographically, function to connect people and resources with critical habitats, and recognize each region's role in sustaining the future of waterfowl and in achieving DU's vital mission.
Learn more about these initiatives.
Conservation Program Map
The conservation programs map is an interactive map for exploring Ducks Unlimited conservation programs in your state.
Through focused conservation efforts, DU is committed to filling the skies with waterfowl today, tomorrow and forever.
Projects in Your State
Ducks Unlimited habitat projects are in all 50 states, every Canadian province and in key areas of Mexico and Latin America. In total, DU has delivered more than 20,000 conservation projects across North America. Learn more about projects in your state.
DU Projects In Your State: