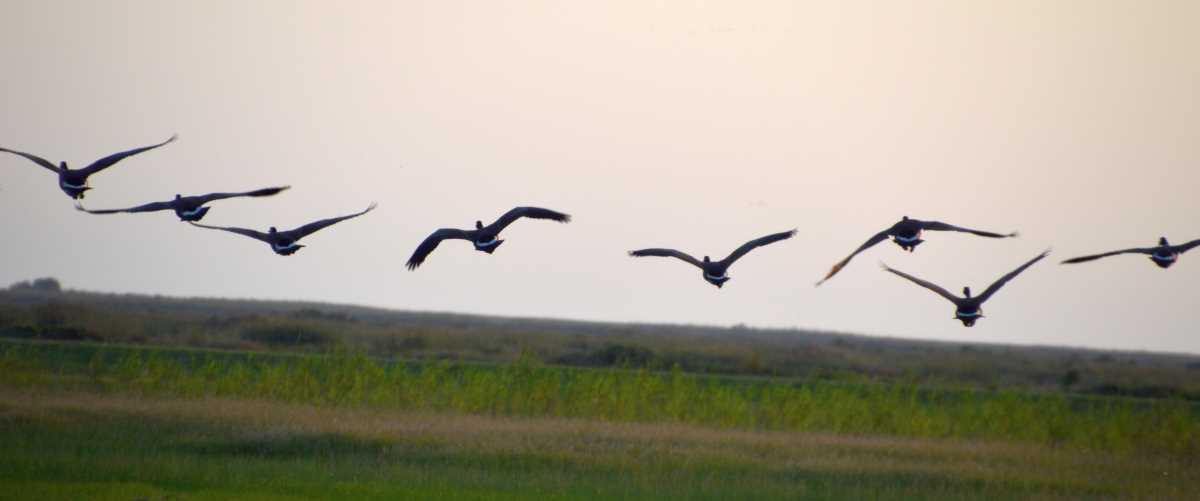 Ducks Unlimited utilizes science-based, solution-oriented conservation to support its mission to conserve, restore and manage wetlands and associated habitats for North America's waterfowl. Our international science and conservation planning staff work with myriad research and conservation partners to make sure that the most current science is informing decision making and public policy efforts. This same science supports the design of effective and efficient conservation strategies to achieve habitat goals that sustain waterfowl populations throughout their life cycle.

As part of our conservation planning process, staff undertake an iterative re-evaluation process to ensure an up-to-date understanding of the biological aspects of waterfowl species and the wetland systems that support them. As new information is discovered and habitat threats change, the staff makes certain DU's conservation programs and policy work are updated accordingly. This current state of knowledge is documented in the Ducks Unlimited International Conservation Plan (ICP).

The ICP identifies and prioritizes conservation regions most important to North American waterfowl, while also guiding regional habitat conservation programs. It has provided a strong science foundation for DU conservation efforts for nearly two decades and will continue to do so into the future. As such, DU's International Science Team, comprised of conservation planning and science staff across Canada, Mexico and the United States, is working toward a revision of the ICP.

This exercise will capture our current state of knowledge around the biological aspects of wetlands and waterfowl and identify areas of uncertainty so that future research can be developed to address them. This effort will also evaluate current and future contributions of DU's conservation programs toward the North American Waterfowl Management Plan goals, including DU's role in supporting wetland conservation to benefit both wildlife and people.