Unique Projects Dot Northeast Landscape
Mitigation projects help developers and ducks.
Several unique conservation projects in New England are helping developers reduce their impact on wildlife.
Under the U.S. Clean Water Act, developers or construction companies that impact a wetland are required to mitigate, or lessen, the damage caused by creating a wetland of equal or greater functioning capacity.
Thanks to this important rule, Ducks Unlimited's mitigation team of conservation experts each year prepare wetlands so developers can buy credits to satisfy their requirements by law. Ducks Unlimited has completed more than 20 mitigation projects over the last 10 years nationally. These project sites enable developers to choose their own conservation efforts and provide revenue for DU.
The mitigation program in the Northeast has secured more than 1,500 acres, including several sites that offer conservation benefits to waterfowl and beyond said Patrick Raney, DU's mitigation manager for New York and Vermont.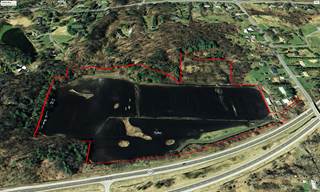 Suburban conservation
In Buffalo, New York, DU is diving into a suburban environment to restore critical habitat for water quality. DU found a house with a 30-acre degraded farm that's too small for most agricultural purposes.
Ducks Unlimited acquired the property, subdivided and sold the house and retained 28 acres for conservation.
"A lot of the wetlands impacted in Buffalo were filled with housing development, energy infrastructure and other human development," Raney said. "A lot of those impacted are the little ones at the end of cul-de-sacs toward the urban center. We aren't in the outskirts. We are putting together a good bit of ecosystem services close to city center."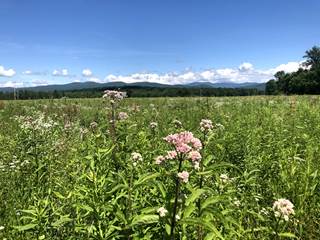 Natural Vermont habitat
The Three Mile Bridge project in Vermont is a classic example of how mitigation benefits ducks, raises money for conservation and helps developers.
Ducks Unlimited acquired this 138-acre parcel in the Lake Champlain watershed in 2016. It was a former corn field that flooded repeatedly. Ducks Unlimited restored 70 acres of floodplain forest and shallow swales.
The site offers great habitat for mallards, northern shovelers, wood ducks and common mergansers in the foreground of the Green Mountains. It's open access for hunting, fishing and general recreation.
"For clients who had small mitigation needs, we provide them with cost efficiency. They didn't have to buy a whole site or be responsible for how it performs," Raney said. "We worked with partners to identify a site, restored it and transferred it to state of Vermont to add to Cornwall Swamp Wildlife Management Area."
New York onions
In New York, the Mucky Marsh project is a 94-acre property with 30 acres of drained mucklands.
"It's in a part of the state where there were a lot of marshes and peatlands that were drained and farmed for the onions," Raney said.
The former farm has potential to support threatened species like the bog turtle and dozens of rare plant species. The site is less than five miles from Lake Ontario, and wood ducks use existing ponds on the property.
"We can restore 20 acres of wetlands. It's a slam dunk for restoration," Raney said.
To learn more about DU's mitigation program in the northeast and across the United States, visit www.ducks.org/mitigation.