More habitat for Indiana hot spot
Hovey Lake Fish and Wildlife Area Phase II begins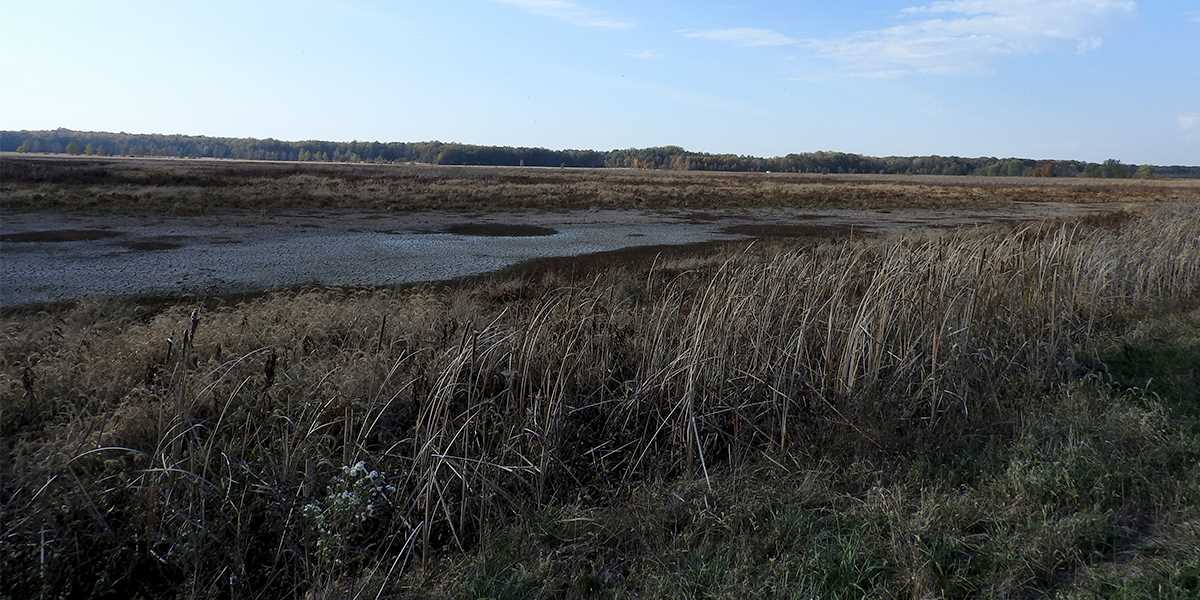 This area of Hovey Lake WMA will be transformed to a managed wetland.
Ducks Unlimited is returning to Hovey Lake Fish and Wildlife Area, a historic waterfowl migration and wintering area in southern Indiana.
In 2016, Ducks Unlimited and the Indiana Department of Natural Resources (DNR) created two new wetland management units at Hovey Lake, restoring 27 acres of habitat.
Phase II of the Hovey Lake project will be bigger. Ducks Unlimited and the DNR will restore more than 230 acres of moist soil, emergent and forested wetlands on four new wetland management units. Ducks Unlimited is finishing engineering design plans for the first management unit and construction will begin this fall.
The new phase will address a growing need in southern Indiana. Waterfowl migration patterns have shifted, with large flocks of Canada geese wintering further to the north and higher numbers of puddle ducks staying in the region longer during the winter.
The need to provide moist-soil and shallow-water habitat for migrating and wintering ducks is an important habitat resource throughout DU's southern reaches of the Big Rivers Initiative.
"The confluence area of the Wabash and Ohio Rivers provides important habitat for waterfowl," said Michael Sertle, Ducks Unlimited regional biologist in Indiana. "The restoration of these wetlands will increase the quality and acreage of wetland habitat, provide water quality benefits for the Ohio River and add to the acres available to public access."
The project is supported by Indiana DU license plate funds and DU Major Donor contributions.
The restored wetlands will lead to and more public recreational opportunity targeting hunting, bird watching and wildlife photography.