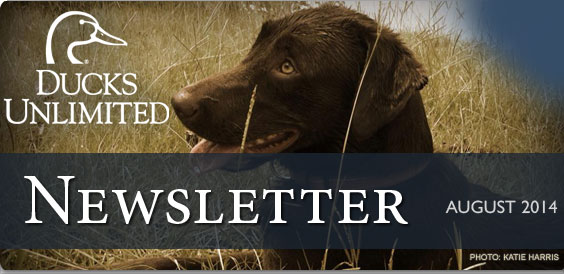 Duck & Goose Calls for 2014

The 2014 Duck and Goose Call Guide contains the most recent makes and models from multiple call makers throughout the nation. The call-making iconic companies like Haydel's, Rich-N-Tone, and Buck Gardner are well represented, along with new companies like Elite, Field Proven, and Pacific. Finding the right call is unique to each hunter and the process shouldn't be taken lightly. The quest to find a new call for the 2014–2015 waterfowl season begins here!

Gear Up for Bluewings

Here's what you'll need for the teal opener

Blue-winged teal have been on a roll the past few years. In 2013, an estimated 7.7 million breeding bluewings were surveyed on their northern nesting grounds—60 percent above the long-term average. This year, that number is up 10 percent to 8.5 million breeding bluewings. With liberal seasons announced once again, including the addition of several northern states offering an experimental teal season, now is the time to start planning a teal hunt. Following is a list of essential gear to help you start your teal season off right.

Show Us Your Duck Head

Enter this year's contest and win great prizes from Drake Waterfowl!

If you're a DU supporter, you've undoubtedly seen our logo on countless trucks, cars, boats, and in other unique places. We want to see the creative places where you display YOUR duck head!

How to Enter: Visit the DU Facebook page and become a fan by clicking the "Like" button. Then go to the "Show Us Your Duck Head" event and upload one or more photos of your DU logo with a brief explanation in the caption by August 25. Tag yourself in the photo and get your friends to "like" it. That's it! DU will select five finalists and allow fans to vote for their favorite on the DU website.

Brood Ecology

A closer look at the amazing journey ducklings make from fuzzballs to fledglings

One of the most crucial times in a duck's life is the period between hatching and fledging. Research tells us that duckling survival is a close second to nesting success as the most important factor influencing the size of duck populations. Although brood ecology is not as well studied as nesting success or adult survival, we've learned that ducklings rely on a combination of camouflage, clever behavior, quality habitat, their mother's vigilant care, and a little luck to survive a multitude of dangers before fledging in mid- to late summer.


2014 Summer Habitat Conditions

DU Canada reports on summer breeding conditions

Breeding habitats are in great shape in several areas, and results from the USFWS/CWS Waterfowl Breeding Population and Habitat Survey confirmed that there were plenty of ducks around to enjoy these conditions in the spring. After a delayed migration—likely due to a winter that just wouldn't quit in many areas—the survey estimated that a total of 49.2 million ducks were in their traditional North American breeding areas this year. This is a record high, reaching 8 percent above 2013 numbers and 43 percent above the 1993–2013 long-term average. Survey results within Canada, along with additional details about region-specific habitat conditions, are provided in this report.

DU News: Recent Headlines

Bill to increase duck stamp price passes House Natural Resources Committee

Ducks Unlimited officials praised the House of Representatives Natural Resources Committee's passage by voice vote Wednesday of the Federal Duck Stamp Act of 2014. The measure is now headed to the House floor for consideration. The stamp price was last increased in 1991.

More Headlines

Federal Duck Stamp Legislation

Contact your elected officials today and ask them to co-sponsor this important legislation!


Photo Essay: Retrievers

A photographic tribute to our favorite hunting companions
Photo: Caleb Brawley

Twitter for Waterfowlers: August

DU's monthly Twitter recommendations for waterfowlers and conservationists


Duck & Goose Calls for 2014
Gear Up for Bluewings
Show Us Your Duck Head Contest
Brood Ecology
2014 Summer Habitat Conditions
... and more

Favorite Member Photos

Check out our editors' favorite selections from DU's Member Photos of the Day for the month of July.



Retriever Training Tip

Nutrition essentials

Mike Stewart of Wildrose Kennels discusses the nutrition essentials for an active gun dog. Proper nutrition for your hunting dog can impact performance in the field.

Corporate Partner Spotlight

Leading companies, corporations and brands recognize Ducks Unlimited as the leader in wetlands conservation and one of the largest and best membership organizations in the world.

DU TV Duck Gun Tip

Crossing shots

Phil Bourjaily, shotgun columnist for DU magazine, explains how to master the crossing shot, one of duck hunting's toughest shots.

Waterfowl Recipe

Smoked Duck Breast Crostini, by Scott Leysath

Ducks Unlimited Television

The 18th season of DU TV is under way!

New episodes of DU TV will be airing on the Pursuit Channel and online at ducks.org/dutv. Catch up on last week's episode, along with bonus footage and segmented Duck Dog, Duck Gun, Conservation, and Cooking content. Each week's new episode will air on Saturdays at 8:30 p.m. ET.